African countries belonging to the Elephant Protection Initiative (EPI) have met on the side-lines of the UN Biodiversity Conference in Montreal and adopted a statement on the growing challenge of human-elephant conflict (HEC), which they say is "fast emerging as the greatest threat to the survival of Africa's elephants".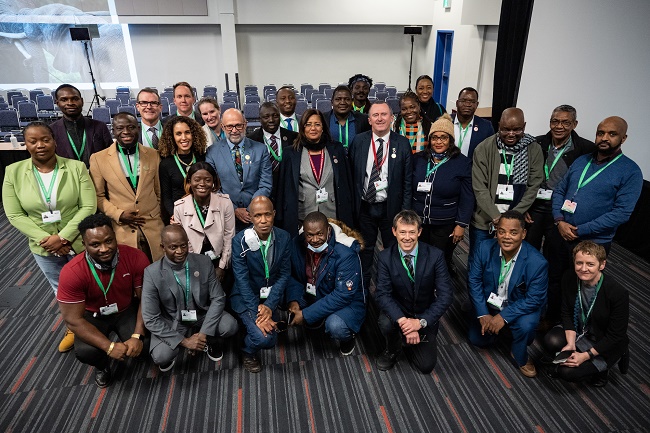 The EPI statement says that as human populations and economies grow, and competition for land and water increases, "HEC results in injuries and the tragic loss of human life, the destruction of crops and infrastructure, the loss of livelihoods and the killing of elephants in retaliation. If we cannot resolve these conflicts, we risk losing support for conservation amongst the people who live within or around our protected areas."
Angola's Minister of the Environment, Ana Paula de Carvalho, who chaired the meeting, said: "We must convince the rest of the world of the severity of the challenge posed by human-elephant conflict."
The EPI is an alliance of African countries with common policies on elephant conservation. It was founded in 2014 by Botswana, Chad, Ethiopia, Gabon and Tanzania, and now includes a majority of elephant range states. Earlier this month Niger became the 22nd country to join the EPI.
Greta Iori, Director of Programme Development for the EPI's secretariat, the EPI Foundation, said: "This statement on HEC is a small but critical step in showing we must do things differently going forward."
John Scanlon AO, CEO of the EPI Foundation, said: "Ivory poaching, while still a problem in Africa, is thankfully reduced. The international community should understand the changing nature of Africa's conservation challenges and reflect them in the Post-2020 Global Biodiversity Framework, which is being negotiated here in Montreal. African countries which preserve elephants, and their habitats are thereby protecting a wide range of biodiversity and mitigating climate change and deserve international support."
Attendees at the meeting also included the CEO and Chairperson of the Global Environment Facility (GEF), Carlos Manuel Rodriguez; the World Bank's Global Director for Environment, Valerie Hickey; and Conservation International's Senior Vice President Suzanne Ngo-Eyok, who spoke of access to finance to conserve elephant populations.