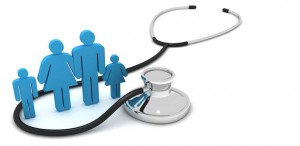 Increased advocacy and social marketing are key components in increasing health insurance coverage among Nigerians. Similarly, dearth of credible information has created a wrong perception about health insurance because of the sharp practices experienced by health insurance users.
Chairman of the Lagos State Chapter of the Association of General and Private Medical Practitioners of Nigeria (AGPMPN) Dr. Jimmy Arigbabuwo, who expressed these sentiments, stated that, to achieve universal health coverage, the only global language is health insurance and Nigeria cannot be an exemption.
"Our poor health indices stand the potential of recording better scoring once we aspire to embrace health insurance. It is not fair that a user of healthcare facility moves from his/her place to another several kilometers of the nearest Primary Health Centre or General Hospital because of inability to afford cost of treatment in a private hospital. Health insurance will address this challenge and put a final stop as prepaid capitation and subscription makes every healthcare facility, public or private, available and accessible for use by all and sundry irrespective of your social status, creed, religious, political or economic standing," Arigbabuwo submitted.
He added that all healthcare facilities, small and big, should get accredited through the various regulatory authorities and operators of health insurance, state and national, including community-based health insurance to pave way for universal health coverage.
An executive member of the Lagos AGPMPN, Dr. Austin Aipo, estimates health insurance coverage in the country at about six percent, but adds that 30 percent can be achieved if the state government pulls together resources meant for free healthcare into health insurance.
Dr. Aipo said if health insurance is well implemented, data generated would aid the government in planning health budgetary allocations.
This year's World Family Doctor Day has "Universal Health Coverage" as its theme and the Nigeria AGPMPN is a member of the World Organisation of Family Doctors.
By Tina Armstrong-Ogbonna