Obviously, Nigeria's power generation challenges still persist – the country's current output has far fallen below the 5,000 megawatts peak. As pressure mounts on the President Muhammadu Buhari-led government of 11 months to revitalise the ailing sector, rather than adopting abundant harmless renewable alternative energy sources, plan is fully set to augment the dwindling power by investing heavily in coal-fired power plants. A move that sadly betrays the 2015 Paris universal legally binding climate agreements – which involved Nigeria' active participation.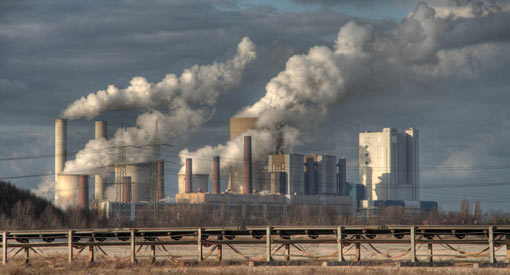 "The Ministry of Solid Minerals Development is collaborating the Ministry of Power, Works and Housing to ensure that huge coal deposit in the country is explored to meet some of its energy needs," Dr. Kayode Fayemi, Minister of Solid Minerals Development, was quoted as saying.
At the Economic Summit held recently in Lagos, he further said, "I know there are people who are worried about climate change and the implication of coal on that. But even coal can achieve clean coal environmental standard and we believe that about 1000 megawatts of electricity can be generated from coal by the year 2020."
This is regarded as a deliberate pranks and an attempt to hoodwink Nigerians into believing that coal is environment friendly. At a crucial time when other committed countries are halting new coal projects, and busy closing down existing coal plants while strategising and threading feasible sustainable renewables paths, Nigeria is totally pursuing a contrary devastating archaic project.
It should be noted that, as a result of alarming air pollution in China and India, over 1.6 million deaths are recorded annually. In addressing China's air pollution, Chris Wright (Climate Tracker activist) stated: "(China has decided) to close up to 2,000 coal-fired power plants. It also plans to shut down 1,000 coal mines this year…"
Despite these facts, if the coal-fired plant is constructed due to government's recalcitrance, past influences on aforementioned countries speak volume of its likely adverse consequences on vast majority of Nigerians, future generations and our dear planet. Nigeria's estimated average life expectancy which currently stands at 53 years could further be reduced. Conscious citizens should be aware of this proposed dangerous adventure that could rob them of quality lives.
Rather, the Federal Government should consider massively diverting funds to be channelled in fossil fuels projects into the renewables; hydro, wind, solar and biomass are wide eco-friendly alternatives. Many hydro power projects are abandoned while immense renewables remain unexploited.
Ikere George hydro dam situated at Iseyin was built 33 years ago and is a glaring example out of many alternatives. It has the capacity to generate 3750 MW (3/4 of Nigeria's current total output). Unfortunately, it was never completed and is now a shadow of itself. Several abandoned hydro-power projects are languishing and littering every nook and cranny of the nation, while Africa's most populous country of estimated 170 million inhabitants grapples with dilemma of satisfying its ever increasing power demands.
One then begins to wonder why Nigeria's power output currently remains at the lowest ebb in 21st century. Positive influence of humongous funds allegedly spent on power over the years by past administrations failed to have meaningful impacts. The failure can unarguably be attributed to financial recklessness and mismanagement of resources by the past anchors.
If Nigeria sincerely desires change in the power sector, there is a compelling need for the current administration to radically defy all odds in challenging and addressing the status quo. This is an unconditional choice that may warrant stepping on cartels and corrupt powerful toes.
It is high time the Ministry of Environment headed by Mrs. Amina Mohammed synergised with the Ministry of Power, Works and Housing and Solid Minerals Development. This to be geared towards working out modalities for initiating projects having harmless long term effects on Nigerian populace while running it in consonance with UN climate agreements. Fruition of sustainable environment requires unrelenting coordinated concerted efforts of various actors and stakeholders.
Reneging on COP21 agreements – adopted by over 193 world leaders – is tantamount to burning the planet, like a tick time bomb that urgently needs to be defused. For sustainable and habitable planet for future generations, Nigeria's proposed coal-fired plant deserves to be unconditionally halted, while shifting focus to utilisation of harmless andefficient renewables – in respect of the Paris climate agreement.
By Odewale Abayomi Joseph (@ODEWALEAbayomi)