Despite its advantages, there are still opposition to embracing Genetically Modified Organisms (GMOs). The opposition is said to be based on a different perception about GMOs.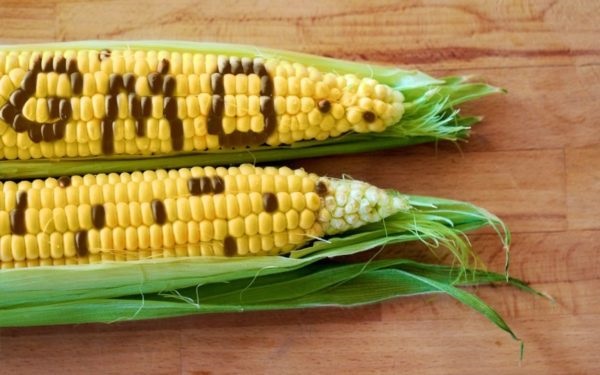 Wikipedia: The Free Encyclopaedia defines GMO as "any organism whose genetic material has been altered using genetic engineering techniques.
"The exact definition of a genetically modified organism and what constitutes genetic engineering varies, with the most common being an organism altered in a way that does not occur naturally by mating and/or natural recombination.''
Dr Issoufou Abdourhamane, the Regional Head, African Agricultural Technology Foundation (AATF), Abuja, who commented on the issue, reiterated that there is no evidence that GM foods are harmful or poisonous.
"Billions of people across the globe had been consuming GM foods for more than 20 years without any harm.
"If GM foods are toxic, Americans, Canadians, Chinese, Japanese, Australians who are very educated would have been wiped out by now.
"There are a group of people, their philosophy and their religious beliefs say that people should not eat GMOs, and they have been fabricating these stories and putting them in the media," he said.
He expressed delight that, despite an opposing information about GM foods, people still patronise the products.
"In South Africa, people have been consuming GM cotton oil and even the cotton seed. They prepare cake with the seeds, while the GM foods are scrutinised for safety.
"In the U.S., there are three institutions involved in scrutinising GM and analysing it.
"And if in the process, they see even a hint that there will be problem, the U.S. Food and Drug Administration will immediately stop the process,'' he said.
On the advantages of biotechnology, former U.S. Agriculture Secretary Tom Vilsack said: "Biotechnology allows farmers to grow more food on less land using farming practices that are environmentally sustainable.
"Through biotechnology, seeds yield more per hectare, plants naturally resist specific insect pests and diseases and farming techniques improve soil conservation.
"Farmers and ranchers can help plants and animals fight diseases and adapt to environmental stress and climate change.
"We can enhance the nutritional content of foods and improve human health through plant- and animal-produced therapies.
"The benefits of biotechnology are especially meaningful at a time when our global population is growing and our demand for food is increasing, especially in developing countries.''
Nigeria recently approved biotech cowpea, thereby adding a new biotech crop to the global biotech basket.
Abdourhamane urged Nigeria to maintain its lead as the first country in the world to approve biotech cowpea by managing the crop's gene.
Abdourhamane, the AATF Regional Manager and Head of Cowpea Project, said plant breeders and pathologists had over the years known that not all resistance was durable and scientists were also aware since the 1920s that some genes might not last long.
"Resistant genes have to be managed since one cannot rely on a single gene, and Nigeria's approved BT cowpea can be sustainable if properly managed,'' he said.
According to the AATF Head of Cowpea Project, a single control technique cannot be relied upon; hence the need for back up and integration.
"If genes have to be managed with the use of control method such as quality gene pyramiding, the probability for the gene to fail in five years is one per cent,'' he said.
He advocated for the use of more than one gene in a crop, saying if two genes are used, the probability for the two genes to fail together is almost zero.
"I want farmers and extension workers to know that there is nothing like terminator genes in any Genetically Modified (GM) crops released anywhere in the world.
"Anti-GM groups claim terminator genes are added in crops, so that if farmers plant, they can save the seed because in the next harvest, it may become steroid.
"There has never been anything like that in any GM crop released anywhere in the world.
"It is a baseless story fabricated by anti-GM groups to scare farmers, which are all lies and falsehood,'' Abdourhamane said.
Abdourhamane reemphasised that it is against the law of any country to put such gene in any crop be it GM or non-GM.
"People who want to save the world need not spread lies and falsehood. If people must resort to falsehood, it means they have something to hide,'' Abdourhamane said.
The National Biotechnology Development Agency (NABDA) says Biotech cotton (Bt cotton) will impact positively on Nigeria's economy by boosting the Gross Domestic Product (GDP).
Dr Rose Gidado, a Deputy Director at NABDA, said that the agency had started deploying the technology to develop Bt cotton in the country.
She said that the agency had emphasised deployment of technology in its biotechnology research from inception and Bt cotton was one of its research developments.
"Bt cotton is very handy because of some basic advantages and one of them is that it is not a direct food crop but an industrial product,'' she said.
She said that Bt cotton was the secret behind China's ability to produce enough textiles to clothe its population of over 1.6 billion people.
"They are also able to dump textile materials, not only in Nigeria, but also all over Africa and their secret is Bt cotton,'' Gidado said.
She listed India, Argentina, Brazil and other countries that adopted the technology to better the livelihood of their people and the economy of their country.
Gidado, also the Country Coordinator of Open Forum on Agricultural Biotechnology (OFAB), Nigeria chapter, said that biotech cotton would revamp moribund textile industries in Nigeria.
Listing the economic benefits of Bt cotton further, she said that it would cause a 24 per cent increase in cotton yield per acre.
"This is possible due to reduced pest damage and a 50 per cent gain in cotton profit among smallholders.
"Jobs will be created, wealth generated, the ginneries reactivated, and Nigeria will be able to export cotton to other countries of the world as well as become a global trade player,'' she said.
Gidado gave assurance that Nigerian farmers who would be involved in Bt cotton business would be empowered to enjoy increased productivity.
"There will be high yield of cotton seeds, improved protection from insects, pests and diseases as well as increase in tolerant to heat, drought and other environmental stress.''
According to her, Bt cotton ensures early maturation, reduction in pesticides use by 37 per cent.
She said this was beneficial in terms of cost as there would be reduction in sprays from 10 to two sprays only.
Highlighting the consumer benefits of Bt cotton, she said there would be extra income for the family, healthier oil, increased protein as well as good textile materials.
Gidado added that Bt cotton helped to reduce negative impact on land, conserved soil and energy, reduced greenhouse gases, thereby mitigating the effects of global warming.
"Bt cotton is environment-friendly as it also minimises use of toxic herbicides, conserves soil fertility and natural resources.
"Textile industry will also benefit in terms of quality raw materials from Bt cotton because there will be good quality lint, fibre strength and colour as well as availability of raw materials,'' Gidado said.
With its numerous advantages and environmental friendliness, GMOs should be embraced in order to boost food production and economic growth.
By Obike Ukoh, News Agency of Nigeria (NAN)