At a time when many are falling over themselves to invest in landed property and reap billions, a man out of his deep commitment to the health of Mother Earth has instead chosen to invest his resources to conserve nature, Kayode Aboyeji reports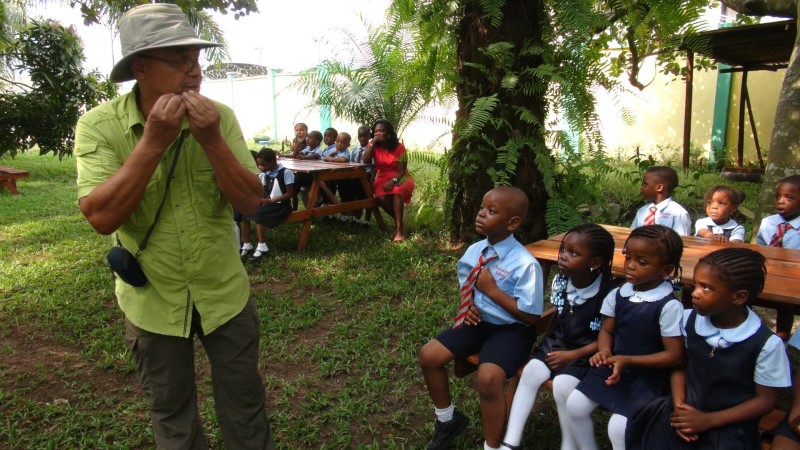 A journey of a thousand miles begins with a single step, is a popular Chinese proverb and it's apt to describe the success story of what is today the Lekki Urban Forest and Animal Sanctuary (LUFASI) Park in Lagos.
Like the biblical mustard seed, the park, fondly called "The lungs of Lekki", was planted about 25 years ago when renowned environmentalist and acoustic engineer, Desmond Majekodunmi, acquired 20 hectares of land along the Lekki-Epe Expressway in Abijo, an area that is presently a real estate development hotspot in Lagos.
Apparently burning with passion to preserve the mother earth and create a requisite escape from the bustling city of Lagos, Majekodunmi, who is a director of the Nigerian Conservation Foundation (NCF), went as far as Benin City in Edo State to procure palm kernel seedlings which were planted to complement other trees. Today, the urban forest, situated close to exquisite residential estates, is home to some of the last remaining population of the highly endangered Ekki (iron wood) trees.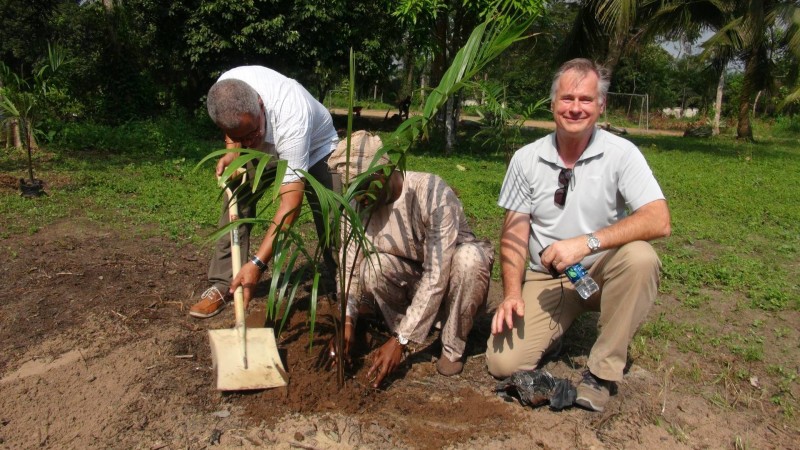 Presently, the green expanse hosts 20 hectares of picturesque play and relaxation parks, animal sanctuary, fern gardens, forest and the threatened hooded vulture and lesser hornbill species.
The LUFASI Park also provides unique space for eco-touristic activities including horse-riding, nature reserve tours, recreation and retreats. Bird-watchers, photographers, video directors and film producers significantly favour the park for its unmatched ambience and unique natural landscape.
Most importantly, the park serves as a living laboratory for agricultural, ecological, environmental and veterinary education in Nigeria.
At a guided tour of the park during its first Green Hour picnic recently, monkeys, horses, donkeys, goats and civet cat, all rescued from the claws of abuse or death, were sighted at the park.
In fact, a tortoise whose conservative age was put at 40 years, washed to the coastline from the Atlantic Ocean and was about to be killed by villagers before it was rescued and brought to the Park, is being taken care of.
Apart from various animals that thrill visitors, the park also boasts of a natural lake popularly called "Lake Nora" named after the mother of the visionary Majekodunmi, who is Director of LUFASI Park.
When asked about the challenges of sustaining the park during a recent chat, he said, "I was offered huge amount of money to sell this land, but I refused. In order to avoid being tempted when such offer comes again, I quickly ran to the Lagos State Government to institute a partnership that will ensure that the land must be used as a park for the next 99 years," he said.
Majekodunmi explained that this culminated in the fencing of the entire park to guard against encroachment. On finance, he disclosed that salary and other bills are paid privately.
He added: "Humans have gone too far down the path of environmental destruction and this goes against our essence as stewards of the Earth."
This essence, he noted, is reflected in LUFASI Nature Park's direct response to the pertinent issue of climate change. He added that the organisation recognises that, all round the world, there are reports of unusual floods, ice-cap melts, draughts, famines and climate refugees.
"Nigeria is not left out of environmental disasters as a result of unsustainable human practices and developments. The world is rapidly changing and people cannot ignore the need to take deliberate actions to prevent total devastation of our environment.
"Climate change is no longer tomorrow's problem, it is today's reality and affects all of us in one way or the other, irrespective of career, home country, social status or technological advancement," he added.
The Park, since its opening in 2014, has welcomed thousands of tourists and school children, all eager to enjoy the benefits of relaxing and playing within the confines nature.