A non-governmental organisation, Norvergence, has said that education offers a valuable opportunity to address climate change.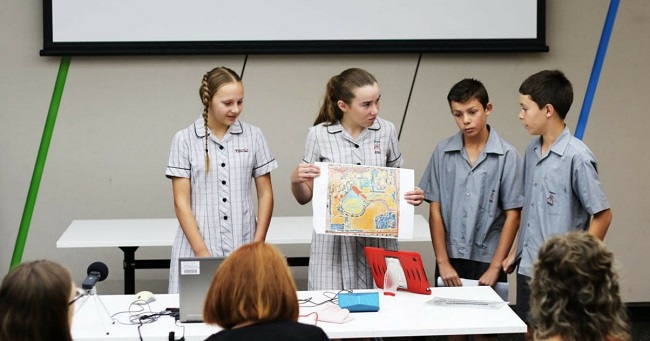 According to the group, education helps people understand, evaluate, and take actions against the impacts of global warming on them and on other species (including plants and animals).
In a statement made available to EnviroNews, George Stacey, an environmentalist at Norvergence, pointed out that education also inspires people to change their behaviour and attributes towards the environment and to adopt a sustainable approach.
"Our generation is fortunate enough to inherit a beautiful environment from our parents. Now it is in our hands whether our upcoming generation inherits the same environment or not," Stacey declared.
According to him, the United Nations Educational, Scientific and Cultural Organisation (UNESCO), in its aim to help people understand the impact of global warming, launched a programme named the Climate Change Education for Sustainable Development (CCESD), which comes under the UNESCO Climate Change Initiative that was launched by its Director-General, Irina Bokova, in Copenhagen Denmark.
The programme, he adds, has a central role to play in helping the general public in making lifestyle changes to reduce greenhouse gas emissions, while using innovative educational approaches to build a new generation of climate change-aware citizens.
He lists the objectives of CCESD to include Capacity Development, Innovative Teaching and Mainstreaming Climate Change, and Non-Formal CCESD & Networking.
"Under Capacity Development, the aim is to strengthen the capacity of all the member countries so that they can provide climate change education for sustainable development at every level. Further, assist them to reorient or improve the traditional educational policies," he said, listing initiatives under the objective as "Sand watch Web" and "Climate Frontlines".
"Sand watch Web is a programme in which a network of schools, youth groups, non-governmental organisations, and community groups, work together to change or modify the habits of children participating in it and aware them about the bad condition of coastal and marine animals.
"UNESCO in partnership with the secretariat of the Convention on Biological Diversity (SCBD), the Office of the High Commissioner on Human Rights (OHCHR), and the Secretariat of the UN Permanent Forum on Indigenous Issue (SPFII) launched Climate Frontlines. The main aim is to seek community-level observations on climate change impacts and build up a global database of these observations to increase the profile of indigenous people."
While Innovative Teaching and Mainstreaming Climate Change promotes approaches that seek to encourage innovative teaching for climate change education for sustainable developments in schools, Non-Formal CCESD & Networking aims at raising climate change awareness and boost non-formal education programmes with the help of networking, media, and partnerships, Norvergence disclosed.
Stacey concluded: "Norvergence found that UNESCO together with 13 other agencies promotes climate education and public awareness initiatives with the help of UN Alliance on Climate Education, Training and Public Awareness. These programmes are playing an important role in increasing the mitigation capacities of communities and empowering every individual to adopt sustainable lifestyles."