The year 2020 was one that took the world by surprise and shock, including the developed countries. This has profoundly affected the world of work and people's attitude to work as well. The pandemic was a threat to public health, even as the economic and social disruption threatened the long-term livelihood and wellbeing of millions.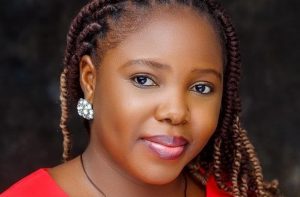 As team leader of the Angel Support Foundation (ASF), my team members and I realised that we needed to strengthen our sustainability, while still contributing to the development of our communities. I encouraged my colleagues to stay strong because, being stronger together, we will sail through.
The year was tagged year of excellence and together we continued to carry out our interventions the best way possible while observing the COVID-19 guidelines. Some of the activities implemented include:
Connecting Women and Youth in Violent Extremist Prone Areas through Empowerment and Skills Acquisition in Benue State
With funding from Women Environmental Programme (WEP), ASF continued its drive to support vulnerable communities prevent the recruitment and radicalisation to violent extremism of youth, in addition to entrenching virile Alternative Dispute Resolutions structures at community levels. Under the project, ASF completed and donated 12 solar powered digital/creative computer laboratories to 12 secondary schools. The project also trained teachers, women, young women and men, traditional leaders and local government administrators on how to prevent violent extremism in the six selected local government areas (Ado, Agatu, Guma, Logo, Buruku and Kwande) across Benue State. A total of 2,215 beneficiaries were reached on the project in the year under review.
Community Led Climate Change Action Project Phase II (CLCAP)
The ASF with funding from Aspire Coronation Trust Foundation, a project that seeks to change the behavioural attitude of community members to their environment, embarked on Phase II of CLCAP in 2020, and activities implemented include advocacies, tree planting, community engagements, clean-up exercises and monitoring and evaluation in six council wards across Makurdi Local Government Area of Benue State. A total of 3,085 beneficiaries were reached in 2020.
Covid-19 Awareness and Sensitisation in Benue State
In the wake of Covid-19 pandemic, ASF carried out a Covid-19 awareness and sensitisation in Adaka and Gbajimba communities in Makurdi and Guma Local Government Areas of Benue State. The team distributed palliatives and pasted IEC materials in strategic locations across the communities for deepened and sustained awareness. The team also sensitised on gender-based violence as it was on an increase during the pandemic. We further went to secondary schools to sensitise them on hand washing. Children were sensitised on the different ways and critical hand washing times with running water, soap or ash with practical demonstration. Over 30 children were reached at the event.
Advocacy and Community Sensitisations
In a bid to mitigating climate change and building climate resilient communities, ASF in collaboration with Dev-Train and with funding from Aspire Coronation Trust Foundation (ACT) under the Community Led Climate Action Project (CLCAPII) engaged over 1,000 critical stakeholders made up of traditional and religious leaders, women and women groups, youth and youth groups, opinion leaders and community gate keepers in 30 communities across six council wards in Makurdi Local Government Area of Benue State. The project has so far reached a total of 3,242 direct beneficiaries.
Makurdi Green Cup Tournament
ASF in collaboration with other organisations organised a football tournament themed "The Makurdi Green Cup" which involved Unique Secondary School and Government Model School. This activity was aimed at contributing to addressing environmental challenges within Makurdi and Benue states at large using sport as a medium. As one of the criteria to participate in the tournament, the participating schools were encouraged to initiate and implement environmental projects within the school/community in Makurdi.
World Toilet Day 2021 Commemoration
World Toilet Day (WTD) is a campaign to motivate and mobilise millions around the world on issues of sanitation. Originally established by the World Toilet Organisation in 2001, this day is to draw attention to global sanitation issues and is marked each year on November 19. Since 2001, World Toilet Day has grown in scope and recognition by global partners. ASF in collaboration with NESWAN Benue State Chapter commemorated the World Toilet Day in Fiidi Council Ward where community members converged and were tutored on community led total sanitation to raise awareness on the value for toilets and promote open defecation free (ODF) communities in line with agenda 2030 of the SDGs.
The ASF Digest
The digest is a quarterly online meeting of the organisation birthed in 2021 and aimed at creating awareness on key sundry topics based on relevance and which relate to the thematic areas of the organisation. The programme which was designed to hold quarterly was conducted in three quarters for the year 2021.
World Environment Day Commemoration 2021
World Environment Day is celebrated annually on June 5 as established by the UN General Assembly in the 1972 Stockholm Conference on Human Environment. The theme for the year's WED being the 47th was "Ecosystem Restoration" which focused on resetting relations with nature was commemorated by ASF in partnership with other organisations through sensitisation which involved two schools: Unique Secondary School and Government Model School. The students were sensitised on the importance of trees following a practical demonstration on the procedures of seedling and stem planting. To end this, the two schools selected were also trained on raising tree seedlings/planting trees and the students were given trees to plant in their school premises to cushion the effect of climate change and desertification.
Basketball Tournament
ASF in partnership with Fun City Basketball organised a basketball tournament which held through the month of November 2021. The tournament was part of the organisation's initiative in using sport as a tool to prevent youth radicalisation into violent extremist activities. ASF presented promotional materials for teams and fans participating in the basketball tournament to further create more awareness on the need for peaceful co-existence and prevent extremist activities. Medals and trophies were presented to deserving teams in all categories of the tournament as well as a charge for participants to be ambassadors of peace in their respective communities.
Girls Safe Space
This part of the organisation's drive is to protect and empower the girl child who is confronted with enormous challenges in the African context of child development. To achieve this, ASF on October 11, 2020, celebrated with girls at Abagena IDP camp in Makurdi Local Government Area of Benue State to mark The Day of a Girl Child. The celebration created a platform for young girls to interact among themselves, share experiences to overcome common challenges. This has led to the establishment of girls' safe space/cluster and support of young girls to carry out different small-scale businesses in and around the camp.
Angel Support Foundation Hand of Love
Hand of Love is an annual intervention carried out by ASF to the less privileged. The objective of this activity was to give out love to as many IDPs as possible as it is the culture of the organisation. During this intervention, clothing materials, food, water, writing materials and other items were shared to women, the aged, men, children, young women and men. The 2021 intervention benefited over 900 IDPs from Baka Camp and NEPA Quarters Camp.
Challenges
One of the major challenges faced was the shrinking funding space; this was a huge problem because some donors had to cut down on spending and others withdrew. Another was the human resource; because of the pandemic people, were afraid to come out of their comfort zones.
By Sewuese Mary Kuma (Founder/CEO, Angel Support Foundation)