Health and wellbeing in Nepal are being improved, thanks to a Clean Development Mechanism (CDM) programme bringing clean-burning cookstoves to households in place of smoky traditional stoves.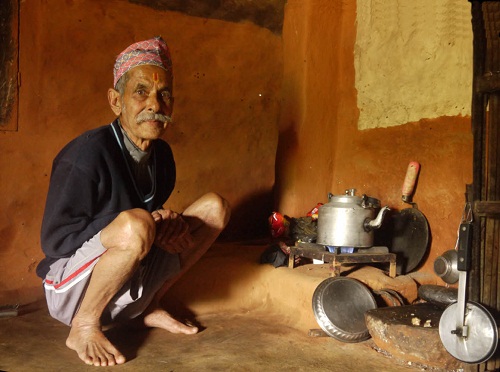 The inspiring story of the Nepal Biogas Support Programme was on Tuesday, November 3 told with the premiere of video screened for climate change officials from across Asia taking part in a workshop organised by the United Nations Environment Programme's Southeast Asia Climate Change Network (SEAN-CC).
The film focuses on the health benefits and improvement to livelihood that the biogas system can bring to rural communities through prevention of smoke-related illnesses and by removing the need to collect firewood for cooking.
The premiere was organised by the CDM Regional Collaboration Centre (RCC), Bangkok, a partnership of the United Nations Framework Convention on Climate Change and the Institute for Global Environmental Strategies, Japan.
Watch the video here: https://www.youtube.com/watch?v=vc1Q6vH3R4M
The Nepal film is the latest in a series of films highlighting the benefits of the CDM. Other films have featured household energy saving in Kuyasa, South Africa, reducing emissions through mass transit in Bogota, Columbia, and offsetting the emissions of the football World Cup in Brazil.
Working primarily through the UNFCCC National Climate Change Focal Points designated in each country and mobilising other key actors, SEAN-CC promotes sound policy, technology and investment choices at the national level that lead to reduction in greenhouse gas emissions and co-benefits. The focus of the initiative, funded by the Government of Finland, is on promoting action on energy efficiency and energy conservation and clean and renewable energy sources.
To see more CDM films, visit its YouTube channel at: https://www.youtube.com/user/TheCDMvideos
The CDM allows emission-reduction projects in developing countries to earn certified emission reduction (CER) credits, each equivalent to one tonne of CO2. CERs can be traded and sold, and used by industrialised countries to meet a part of their targets under the Protocol. The CDM assists countries in achieving sustainable development and emission reductions, while giving industrialised countries some flexibility in how they meet their emission targets.
Climate Neutral Now is part of the UNFCCC and is intended to help more individuals and organisations measure, reduce and offset their climate footprints.