World Earth Day, also known as International Mother Earth Day, is a global event which is very important to Health of Mother Earth Foundation (HOMEF). As an organisation, Earth Day echoes our continuous call for the protection of the Earth and for the benefit of all beings.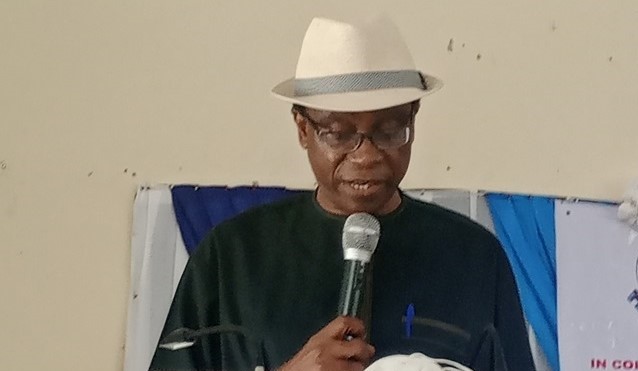 HOMEF also uses the marking of this day to honour the achievements of the environmental movement and raise awareness for more to be done to for the benefit of future generations.
The theme Invest in our planet is a call for action requiring responsible use of nature's gifts with a clear understanding of the interdependence of species. It is an investment that goes beyond finance and requires a recognition that human activities such as pollution, deforestation and over consumption have had dire consequences on the quality of our lives.
The director of HOMEF, Nnimmo Bassey, stresses this fact when he said: "Calling for investment in our planet should not be the investment in more extraction of fossil fuels, mining of coal, or for continuous gas flaring. The investment should be one that conserves our environment. It is time to reflect on what can be done to make the planet more habitable not only for humans but for other beings.
"It is important to mention that the investment we are speaking about should not be about mere financial investment because the Earth is not a stock exchange. It is time to reflect on our relationship with Mother Earth and with each other. Our investment should be towards playing our role of trusteeship as children of the Earth".
HOMEF's Project Lead on Fossil Politics, Stephen Oduware, stated: "The investment would be useless if we commodify nature and exchange it for money. We have watched communities suffer from pollution, and grossly damaged environments, and today we call on world leaders to sit up and ensure that the earth does not burn in their quest for negative economic investments that ignores ecological realities."
Also, Magdalene Idiang, an environmental feminist, said: "World leaders and financial institutions who seems to be betting on promoting Net Zero, Carbon Offset, and other false climate capitalist solutions that do not support the of the planet should divest their investment and invest in real climate solutions that would stop ecocide and protect the rights of mother earth."
Cadmus Atake-Enade, project lead, Community and Culture, stressed: "There is an urgent need for us to re-invest on the planet through harnessing local knowledge rooted on our rich cultures and wisdom to bring solutions to climate change as well as encourage agroecological practices and moral values to make the planet more habitable."
Earth Day encourages people to engage in protecting the environment and to bring awareness to the environmental issues our planet faces and to promote solutions for a sustainable future. We all can contribute to saving the earth by halting our dependence on non-renewable resources like fossil fuels and maintaining a healthy environment.
We join the rest of the world to celebrate this year's Earth Day as we call on all critical stakeholders to channel their resources and attention to ensuring that the planet is made habitable for all.
By Kome Odhomor, Media/Communications Lead, HOMEF