Ecological think tank and advocacy group, Health of Mother Earth Foundation (HOMEF), says the next phase of its School of Ecology, tagged "Shifting the Power Lines in Nigeria/Africa", is aimed at efforts to deconstruct popular fossil imaginaries.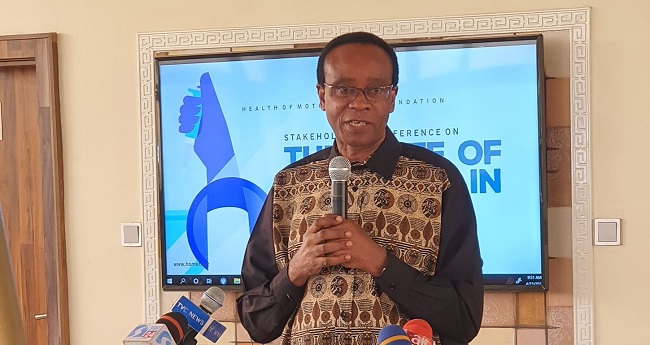 The group disclosed in a statement that this entails generating and amplifying energy through solidarity to enable the development of a climate resilient world in which mankind can all live in harmony with the environment.
HOMEF stated that it kick-started her School of Ecology (SoE) strongly in 2021 with the School of Anthropocene which held in January in collaboration with the University of Lyon.
"That session was a great move towards the organisation's plan to build stronger alliances for the change it seeks," disclosed Joyce Brown of HOMEF in the statement, adding that the organisation, through her Ikike vehicle held a session of her SoE on Environmental Justice in April and would hold five more sessions in the coming months.
She added: "The focus for each session is well aimed at responding to prevailing environmental, biosafety/biosecurity and ultimately human rights issues. Topics in upcoming sessions include; Shifting the Power Lines; Politics of the Sea; Political Ecology; Transforming the Earth; Biosafety, Biosecurity and Food Sovereignty.
"Dates for these sessions have been updated from what was previously planned at the beginning of the year. The organisation is collaborating with Oilwatch regional groups in Latin America and South-East Asia on a project titled, Shifting the Power Lines with activities including Stilt Roots Dialogues with fishers, research on mangroves, poetry and coalescing of stories of resistance, resilience and innovation with regard to socio-political power relations and power modes from fishers in Africa, Latin America and South-East Asia.
"These stories, which were built through popular participatory research/studies on aspects of local ecosystems (e.g. mangroves), are hooks for a thriving economic, socio-cultural life and community renewal, and will be used for continued advocacy to build demands for alternative energy, protection of our coastlines and security of livelihoods.
"The objectives of the project include pressuring governments to commit to shifting power modes from fossil fuels to renewables with the aim of building a fossil-free future and amplifying the actions of women and youths in the movement against energy colonialism, especially in the areas wracked by systemic environmental racism. This project will end with the session of School of Ecology on Tuesday and Wednesday, July 27 to 28, 2021."