Environmental Health Officers from relevant organisations, in collaboration with the Federal Ministry of Environment, on Wednesday, May 9, 2018 began the inspection of Federal Government's premises in Abuja to ensure clean and healthy environment.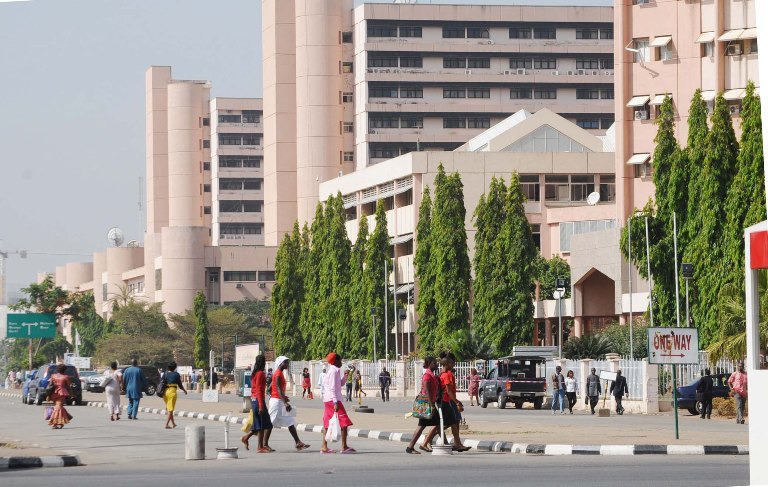 Mr Charles Ikeah, the Director, Pollution Control and Environmental Health, Federal Ministry of Environment, inaugurated the commencement of the inspection in the federal capital city.
Ikeah said his department, in collaboration with Environmental Health Officers Registration Council of Nigeria (EHORECON) and Abuja Environmental Protection Board (AEPB), would be inspecting Federal Ministries, Departments and Agencies (MDAs).
He said the purpose of the exercise was to prevent diseases such as lassa fever, Cholera, Malaria, Typhoid, toilet infection and other preventable diseases.
"We are embarking on a Routine Sanitary Inspection/Environmental Health Assessment exercise of Federal Government establishments within the FCT, which will be extended to other states in due course,'' the director said.
Ikeah said Federal MDAs were enormous in the FCT and environmental health conditions of the establishments had deteriorated due to lack of adequate sanitary facilities, unattended heaps of refuse and junks within the office premises.
He said that sanitary health officers would inspect MDAs' premises to identify lapses and make necessary recommendations to avoid the spread or outbreak of diseases.
Ikeah urged the authorities of MDAs to grant sanitary health offers access to their premises and support the exercise.
He appealed to the environmental health officers at the state and local government levels to embark on their regular routine of house-to-house inspection to keep Nigeria clean, green and healthy.
The Registrar, EHORECON, Dr Dominic Abonyi, said sanitary inspection of office premises was a good step in a right direction because it offered a veritable platform for detecting and correcting defects.
"It will create better understanding of the profession of environmental health among relevant stakeholders.
"This will enable stakeholders to support the need to create a pool in the public service, from where environmental health professionals can be posted to MDAs requiring their services,'' Abonyi said.
By Deji Abdulwahab