Gov. Babajide Sanwo-Olu of Lagos State on Monday, October 7, 2019 said his administration was stepping up efforts towards solving the challenges of waste management in the state.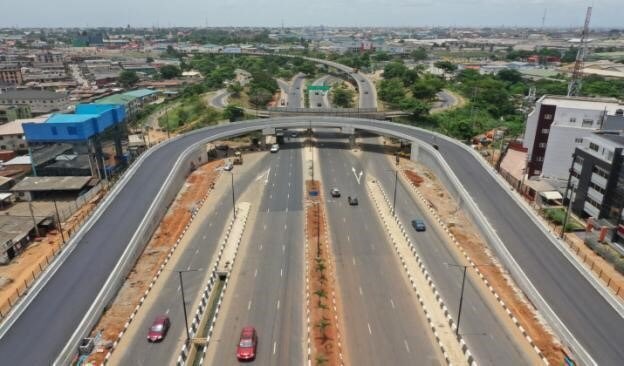 Sanwo-Olu said this during the 2019 World Habitat Day organised by the Lagos State Ministry of Physical Planning and Urban Development with the theme, "Frontier Technologies as Innovative Tool to Transform Waste to Wealth."
Represented by his deputy, Dr Obafemi Hamzat, Sanwo-Olu said that effective waste management had become a global priority as a valuable resource for wealth creation through use of technology.
He said that daily migration to Lagos brought huge challenges of increased waste management the state was tackling through various initiatives and appealed to residents embrace the Blue Box Initiative to sort waste.
"In line with our determination and commitment to ensure a cleaner and healthier environment, we have re-energized the solid waste management sector by promoting concepts of reduce, reuse and recycle as the major thrusts of waste management in the state.
"We urge everyone to embrace and spread the gospel of the blue box program as well as the community clean-up campaign that was recently launched as innovative way of strategically managing solid waste in the state.
"The Blue Box initiative is essential to the full realisation of the benefit derivable from a technology driven recycling process," he said.
Dr Idris Salako, Lagos State Commissioner for Physical Planning and Urban Development, in his welcome address, said that waste was an inevitable aspect of cities and living which must be harnessed positively so as not to become a burden.
Salako said that efficient waste management was a vision of the state government, hence its deployment of technology to create wealth and jobs from it.
Mr Paul Okunola, UN-Habitat Representative, who spoke on behalf of the Executive Director UN-Habitat, Madam Maimuna Sherrif, called for waste reduction strategies at the state and national levels.
He pledged UN-Habitat's support to solving solid waste problems and called for careful evaluation of technology alternatives to curb environmental degradation and climate change.
Sen. Opeyemi Bamidele, guest speaker at the event, called for the collaboration of the private sector, academia, government and all stakeholders in the built environment to tackle the huge gap in waste management sector.
He stressed the need for adoption of frontier technologies and effective data collection as important tools for proper waste management.
According to him, Nigeria must prioritise recycling, reuse and reduction of waste generation to overcome the challenges.
He stressed the need to empower scavengers in the waste management value chain.
According to him, waste contractors usually prefer the cheaper methods of landfill instead of the reduce, reuse and recycle method which preserves the environment while creating wealth and jobs.
"Given the growing global concern for the creation of decent, stable, hygienic and affordable livelihood, it is imperative that government institutions, the private sector, ivory towers, research citadels as well as regional development partners must research and invest more to encourage the invention of durable and green-driven frontier technologies that can be utilized as innovative tools capable of continually transforming waste to wealth," he said.
Panellists at the event stressed the need to tackle issues of logistics and infrastructure in effective waste management in Lagos to make the city more habitable.
They also emphasised the need to tackle negative attitudes of residents of towards arresting problems of mismanagement which compounds flooding, gridlock and other environmental issues.
By Grace Alegba and Rukayat Adeyemi