Chair of Global Water Partnership West Africa (GWP-WA), Professor Amadou Hama Maiga, has been appointed as Chair of Chairs of the Regional Water Partnerships.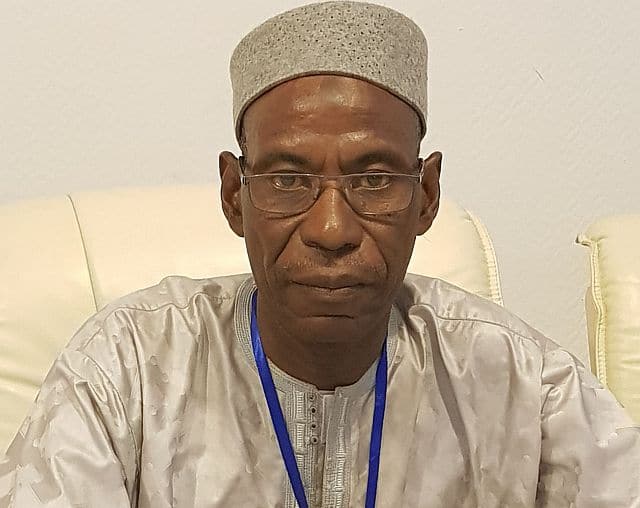 This formed one of the major highlights of the Global Water Partnership (GWP) Regional Days meeting held from May 22 to 26, 2018 in Budapest, Hungary.
In this capacity, the GWP-WA Chair will be responsible for coordinating the exchanges of his fellow Chairs with the Global Secretariat, and will attend and speak on their behalf at the Global Steering Committee meetings during his two-year term.
"Prof. Maiga needs all of you to accompany him in this mission to our great satisfaction," says Sidi Coulibaly, Communications & Knowledge Manager of the Ouagadougou, Burkina Faso-based GWP-WA.
Another fall out from Budapest was the resignation of the chair of the GWP, Oyun Sanjaasuren, which becomes effective from June 15, 2018.
"My expectation, and desire, was to serve out my three-year term as GWP's chair until July 2019. However, I have a career opportunity to join the Green Climate Fund as their director of external affairs. Because of the full-time nature of the job, I will no longer be able to perform my duties as the GWP chair," said Sanjaasuren.
The GWP steering committee acknowledged Sanjaasuren's two years of successfully strengthening GWP's international standing, raising the participation and profile of GWP in global political processes, while also guiding the organisation towards more focus and effective delivery.
The steering committee appointed one of its members, Ross Hamilton, as interim chair until a new chair is selected by GWP's sponsoring partners. Hamilton has nearly 20 years of experience in sustainability and environmental fields across the private, public, and not-for-profit sectors. He is a senior advisor on water issues to both the UN Global Compact CEO Water Mandate and to the Pacific Institute and is a senior climate advisor to the International Finance Corporation.
In addition, one of GWP's patrons (and a former GWP chair), Letitia Obeng, has agreed to take on a more active role to support GWP's positioning at high level global fora as needed during the interim period.
"It is fortunate that GWP has a deep bench of leaders, including the new executive secretary, Monika Weber-Fahr, who has the skills, creativity, and charisma that bodes well for GWP's future," said Sanjaasuren. "There is continuity at other levels in the GWP network, so I am convinced that as GWP completes its current strategy to the end of 2019, and launches a new one, it will do so with the competence and commitment for which it is known."
"GWP's large and diverse network models how development work should be done in a sustainable world. Given the pivotal role of water in sustainable development, I truly believe GWP's multi-stakeholder partnership contributes in a major way to solving the complex water-related challenges facing the world today," she said.
Professor Maiga, a Malian, emerged chair of the GWP-WA in September 2017. He used to be the Director General of the International Institute for Water and Environmental Engineering (2iE). He has a 37-year professional career mainly dedicated to scientific and professional training and research & development in the fields of water, sanitation and environment in Africa and internationally.