UN Secretary-General, António Guterres, will join U.S. Special Presidential Envoy for Climate, John F. Kerry, at an event marking the United States' re-entry into the Paris Agreement on Friday, February 19, 2021.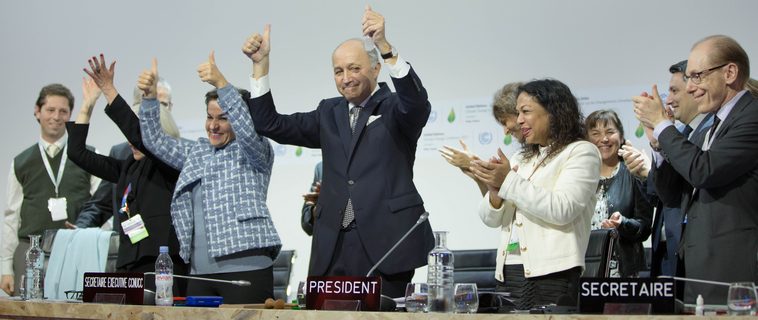 The discussion with the Secretary-General and the Special Presidential Envoy will take place during the opening session of UNA-USA's virtual 2021 Global Engagement Summit and will be moderated by Ambassador Elizabeth Cousens, President and CEO of the United Nations Foundation.
The event takes place as countries gear up to raise the level of climate action and ambition in advance of the critical Glasgow Climate Conference, COP26, that will be held in November.
The U.S. joins a growing global coalition of countries, along with companies, cities and financial institutions, that are developing and implementing plans to achieve net-zero emissions by mid-century.
The Paris Agreement is a legally binding international treaty on climate change. It was adopted by 196 Parties at COP21 in Paris, on December 12, 2015 and entered into force on November 4, 2016.
Its goal is to limit global warming to well below 2, preferably to 1.5 degrees Celsius, compared to pre-industrial levels.
To achieve this long-term temperature goal, countries aim to reach global peaking of greenhouse gas emissions as soon as possible to achieve a climate neutral world by mid-century.
One of US President Joe Biden's first acts in office was to start the process of rejoining the Paris climate deal – reversing Donald Trump's decision to withdraw.
President Trump announced his intention to leave the deal, in 2017, saying letting countries such as India and China use fossil fuels while the US had to curb its carbon was unfair.
The withdrawal became official on November 4, 2020 – by chance, the day after he lost the presidential election.
The US, which has historically released more greenhouse gases into the atmosphere than any other nation, is the only one to have withdrawn.
The new Biden administration has signed a statement accepting the terms of the agreement. It was sent to the United Nations, and the US is now set to formally re-enter the agreement.
President Biden has pledged to make the fight against climate change a top priority of his administration and rejoin the agreement.
His special envoy on climate change, John Kerry, tweeted that Biden was "restoring America's credibility and commitment" and that the world "must and will raise ambition" to tackle global warming.
US engagement is seen as critical to the success of key global climate talks in Glasgow in November.