A deep gully erosion has severed the major road leading to the Imo Zoo and Nekede, its host community, from Owerri capital city.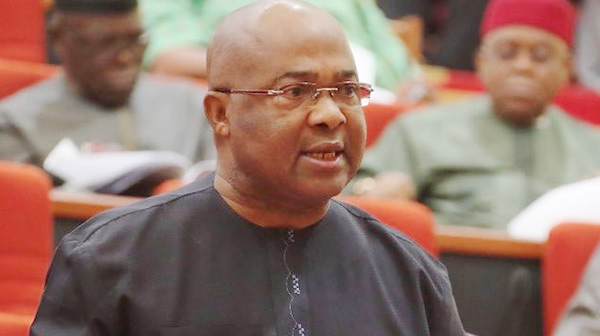 The incident, which happened in the night of Monday, July 12, 2021, caused serious commotion and panic among residents of the area, leaving many outgoing and incoming motorists stranded.
The situation was made worse by the lack of viable alternative routes to the community, located about 10 kilometres away from Owerri.
Some of the residents, who spoke in separate interviews, expressed worry over the development and urged Gov. Hope Uzodimma to urgently come to their aid.
A spokesman of the community, Mr Evans Anyawu, said the community had been long abondoned by successive administrations in the state.
"Our community is in terrible situation. The only road linking us to the city has collapsed.
"We don't have any means of transporting our farm produce to the city, motorists, school children and tourists are stranded.
"We really need the governor's urgent intervention," he said.
A commercial bus driver, Mr Ikechukwu Ibe, said the road had suffered neglect for many years, leading to serious dilapidation.
Ibe wondered why the only road leading to Nekede, which is very close to Owerri, could be allowed by successive administrations in the state to deteriorate.
A tourist, Mr Clement Isaac, said that the state would suffer huge economic loss if the government failed to intervene urgently.
"Imo zoo is the only surviving zoo in the entire South-East states. Governmet cannot afford to abandon the major road linking Owerri to the facility," Isaac said.
By Ikechukwu Iweajunwa