To reduce environmental impact across its operations and throughout its supply chain, Guinness Nigeria Plc., has partnered with Wecyclers, a for-profit social enterprise that promotes environmental sustainability, socio-economic development, and community health to support its waste management agenda.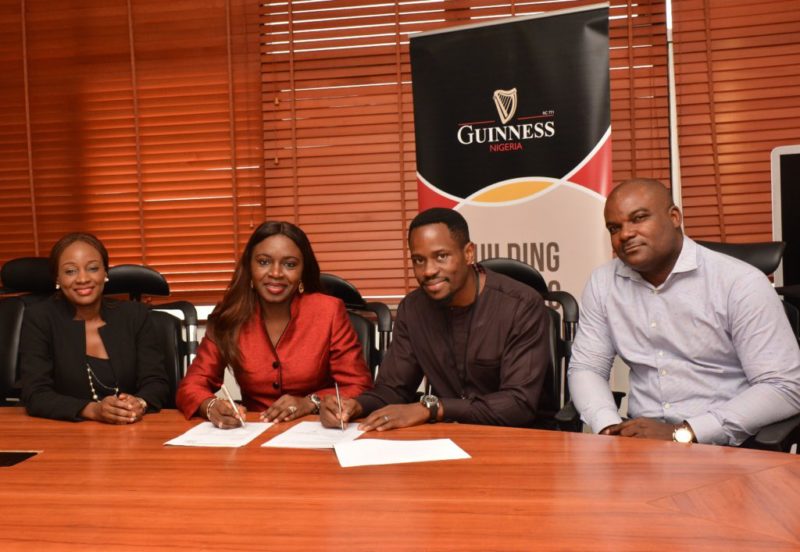 Guinness, a leading beverage alcohol company, said the partnership was expected to, among other things, help to support the implementation of Guinness Nigeria's 4R waste management strategy.
The 4Rs covers Reduction, Reuse, Recovery and Recycling, while addressing increasing local and global concerns around the environmental issues of waste disposal.
The Managing Director/CEO, Guinness Nigeria Plc., Mr Peter Ndegwa, said on Wednesday, April 11, 2018 that the partnership with Wecyclers was in line with the company's commitment to reducing its chain environmental impact.
He added that it was also in line with Nigeria's Extended Producer Responsibility (EPR) policy approach under which producers are given a significant responsibility for the treatment or disposal of post-consumer products.
"This partnership with Wecyclers is in line with our commitment to reduce our environmental footprint as well as join the global movement to advance sustainable development.
"Every year at Guinness, we set ourselves stretched targets that will guide us as we work to reduce our impact on the environment.
"We also strive to increase our positive social impact by delivering transformational social investments in communities where we operate,'' Ndegwa said in a statement.
The Chief Executive Officer, Wecyclers, Mr Olawale Adebiyi, said at the MoU signing that the company aimed to build a low-cost waste collection infrastructure while raising general awareness on the importance of recycling for environmental sustainability and social welfare.
According to him, households are given a chance to generate value from their waste and provide a reliable supply of raw material to the local recycling industry.
"Partnerships with well-meaning organiations such as Guinness Nigeria Plc are a critical part of driving that agenda forward.''
On her part, Corporate Relations Director, Guinness Nigeria Plc, Viola Graham-Douglas, said: "In the medium to long term, Guinness Nigeria has set targets as part of its 2020 Sustainability & Responsibility commitments.
It comprises three key pillars: Leadership in Alcohol in Society, Building Thriving Communities and Reducing our Environmental Impact.
"Delivering on these goals is an integral part of our long term business strategy and our commitment to making a real difference in communities where Guinness Nigeria operates.''
She added, "To this end, we have developed a sustainability strategy that will help us reduce our environmental impact, while increasing our positive social impact in the society and this partnership will help us achieve our objectives.''
Wecyclers provides convenient recycling services in densely populated urban neighborhoods, with services that include the collection of waste products, such as, Polyethylene terephthalate (PET) cans, bottles and other small formats from different locations across Lagos, thereby reducing the chances of them ending up as waste in the open environment.
Guinness Nigeria Plc plans to run this pilot successfully in Lagos and then extend the initiative to other states in Nigeria within the next two years.
By Olanrewaju Akojede