The recent decision by the European Union to phase out palm oil as a biofuel by 2030 has been described as unrealistic and "far too late".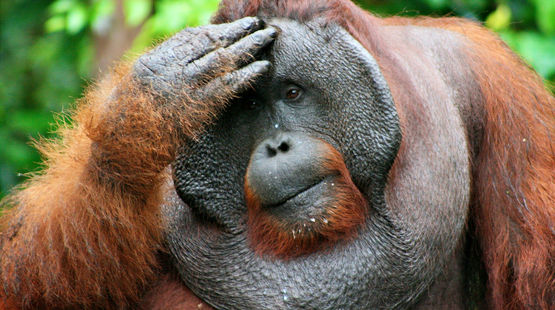 Germany-based non-government organisation, Rainforest Rescue, wants the ban, along with that on soybean oils, to immediately take effect. It has taken up a campaign to actualise its intention.
The group says demand for the oils is encouraging the clearing of forests in Southeast Asia and South America to make way for plantations to meet Europe's demand for "a supposedly green alternative to fossil fuels".
As a result of the demand, claims the NGO, orangutans and several other endangered species are losing their habitat and going extinct.
The group adds that deforestation in the tropics for the cultivation of oil palms and soy releases vast amounts of carbon.
"According to a study recently commissioned by the EU, biofuel produced from palm oil has three times the carbon footprint of fossil diesel, while burning soy diesel releases twice the carbon of fossil diesel. Biofuels are thus anything but 'green'," says Reinhard Behrend, head of Rainforest Rescue.
The group describes the EU climate policy as "badly flawed" on the premise that it is promoting the use of palm and soybean oils as biofuels, and as diesel fuel.
"Nearly two-thirds of Europe's palm and soy oil imports is literally going up in smoke as biofuels. There are many ways in which motor vehicles are terrible for the environment and human health. Most of the tropical vegetable oil imported into Europe is being used as fuel due to the EU's badly flawed climate policy," notes Behrend.
The EU has been promoting the use of biofuels since 2009 with its Renewable Energy Directive (RED). According to RED, the share of energy from renewable sources must account for at least 10% of final energy consumption in all member states in all modes of transportation across the transportation sector in 2020.
Adding biodiesel to fossil fuel is said to be one of the cheapest solutions for oil companies. The blending ratio is seven percent. In Germany, for example, palm oil accounts for a quarter of biodiesel.
Two thirds of the palm oil imported into the EU is now used for energy, while other sectors such as the food, animal feed and chemical industries consume less and less palm oil, accounting for one-third of the total (down 11% from 2017).
A reduction or complete phase-out of biofuels produced from food crops such as palm and soy oil at the national level by the governments of the member states is regulated in Article 26 of the amended EU Renewable Energy Directive.