A socio-cultural group, Iko Udama, has appealed to the Federal Government for more intervention as flood submerges Ibaji, Idah and several other local governments of Kogi State.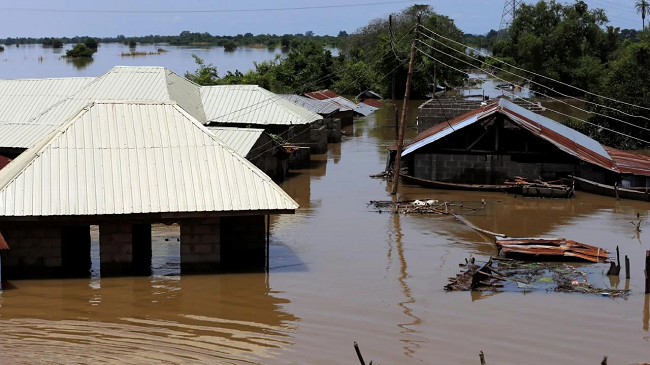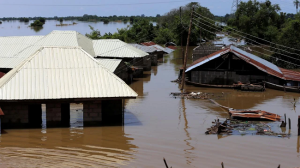 Chairman of the group, Mr Amodu Achema, said this in an interview in Abuja on Sunday, October 2, 2022.
Iko Udama is a socio-cultural group that provides social net for the needy as well as life insurance for members.
Achema said there was an urgent need to relocate more people from affected communities as well as provide relief materials, adding that the situation had become a national disaster.
"The flooding in Kogi State this year is the worst we have witnessed since 2012.
"As we speak, several local governments have already been affected and from reports from our members on ground from on-the-spot assessment, the situation is unabating.
"What is happening is beyond Kogi State Government, it is a national disaster that needs to be given the needed attention.
"We commend the Federal Government for its intervention so far.
"We, however, plead that more be done to save the lives of hundreds of people rendered homeless in the state.
"On our part as a group, we are already on ground in the affected areas offering assistance as much as we can," he said.
Speaking on a permanent solution, Achema said dredging of the River Niger was long overdue.
He said it was worrisome that despite promises made by previous administrations, no tangible result had been achieved in that regard.
"If the dredging had been done, today we will not be talking about flooding in the area.
"It is a recurrent issue that demands concerted effort by government and well-meaning individuals for a lasting solution," he said.
Kogi State Governor, Alh. Yahaya Bello, had appealed to the Federal Government to come to the aid of the state in view of the magnitude of the disaster.
Kogi State is located in the North Central of Nigeria and was formed in 1991.
The state, which is popularly called Confluence State, has an area of 11,519 square meters with a population of about three million.
Economically, Kogi State generates revenue largely from agriculture and fishing.
By Cecilia Ijuo