The Lagos-based Nature Care Resource Centre (NCRC) has called on government at different tiers to strengthen the value chain of Lagos and Nigeria's waste management system to help the country generate more revenue from waste management.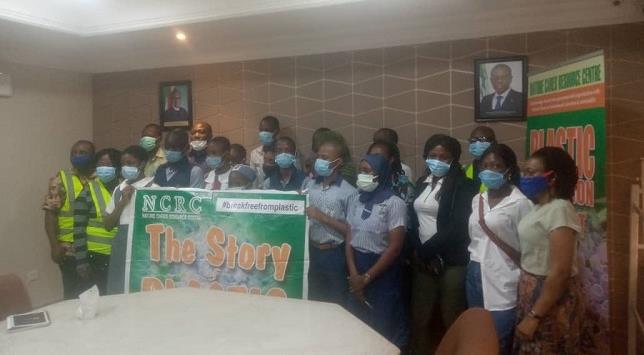 Making this call at the Story of Plastic Dialogue held at the Lagos State Ministry of Environment and Water Resources, Odebunmi Adeleye of NCRC tasked the Nigerian government to create policies and institutions that can help aggregate waste and at the same time generate income for the nation.
"Locally, there have been people who have been collecting the plastics and selling them as a means of livelihood, Lagos State Government came up with their own scheme which is an initiative to encourage people to collect their waste, separate their waste, and then they collect it and sell it so there is a business. What we think the government needs to do more is to strengthen that value chain in plastic waste management, creating value within that chain and see how different players can come in," he said.
"The plastic itself is a raw material. In the time past, the home of plastic waste collection was China, where they collect those waste, buy the waste as ferocious as raw material. So I think as a country we need to be more organised, set up real policies, set up institutions and processes that can help aggregate these waste in a unique way or in a harmonised way and see how our nation can earn some money from it. So I believe there is a prospect in the business of plastic waste management. I think we just need to be more proactive about it and more strategic about it," he added.
The event, which was in two phases, brought to public knowledge the report from the Brand Audit 2021 that identified the polluters or the ones who produce the plastic waste in the community.
During the event, a documentary titled: "The story of plastic waste" was also aired to students of selected secondary schools.
Mr Adeleye said the documentary was aired to educate and challenge students that they have a part to play in ending plastic waste in the country.
By Emeka Ayo Joseph