Women and Half Initiative (WAH), a women's advocacy group, has tasked the three-tiers of government on women empowerment for optimal economic growth and development of the country.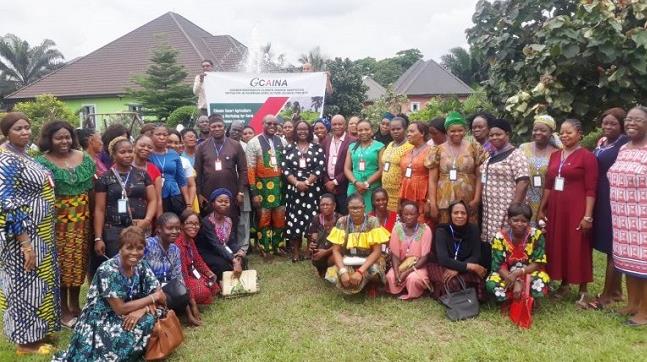 Mrs Chile Frank-Udemgba, the Promoter of the WAH Initiative, gave the advice in a statement issued on Sunday, April 24, 2022, in Lagos.
Frank-Udemgba said that the nation's economy would reach its full potential with participation of both women and men.
According to her, Nigeria's economy can reach its full potential when both women and men participate.
"Now than ever before, women are increasingly entering the labour force and leading businesses; but, we still face gender bias and stereotyping, which is working against our leadership aspirations.
"There is a need for government to address these challenges by ensuring that every discriminatory laws against women are removed.
"Government needs to invest in women to close gender gaps, broaden access to finance, and step up efforts to prevent gender-based violence," she said.
Frank-Udemgba said that gender-focused policies and programmes would enable women and girls to realise their economic potential such as targeted investments aimed at encouraging girls to stay in school longer.
This, she said, would empower girls with the education and skills that they would need to participate in the labour force, as adults.
According to her, women are gradually making their leadership presence felt in entrepreneurship and other fields.
She said that women were now resolved to break the traditional glass ceiling that barred them from entering leadership positions even if they possessed requisite skills and talent to occupy them.
Frank-Udemgba disclosed that her group would be taking about 50 most impactful women drawn from various sectors of the economy to Inagbe, an exotic tourist haven, off the coastlines of Lagos for a purposeful "staycation".
She said that the trip would afford them the opportunity to further discuss economic power and how to break the traditional glass ceiling barring women from climbing to the top.
Frank-Udemgba added that the Inagbe engagement would afford participants the opportunity to network, engage and have fun.
According to her, it will afford participants the opportunity to indulge in stress relieving activities such as photo shoots and fashion shows amongst others, while discussing economic power and how to break the barriers, among others.
The WAH promoter said: "Power, Influence and Fun" would be the theme for this year's programme.
Frank-Udemgba said that this year's engagement marked a comprehensive departure from its usual format of a conference style engagement berthing it in a uniquely curated format.
The WAH initiative had in the last five years pulled in over 5,000 professional women into a well designed ecosystem that allows for continuous interaction, robust knowledge share, and undiluted fun.
The initiative also provides workable positional platform to women as they emerge and sustain leadership positions in different spheres.
The WAH Initiative is an exclusively professional women's grouping whose sole aim is to further galvanise women with economic power and prospects to play much more strategic roles in the economy and society at large.
By Lydia Ngwakwe