A network of young environment enthusiasts and activists operating under the umbrella name Green Environment Network, Enugu (GRENE) has asked the Enugu State Government to show more commitment to protecting and preserving the environment by implementing effective waste management policies, planting more trees and sensitising the public on issues of the environment.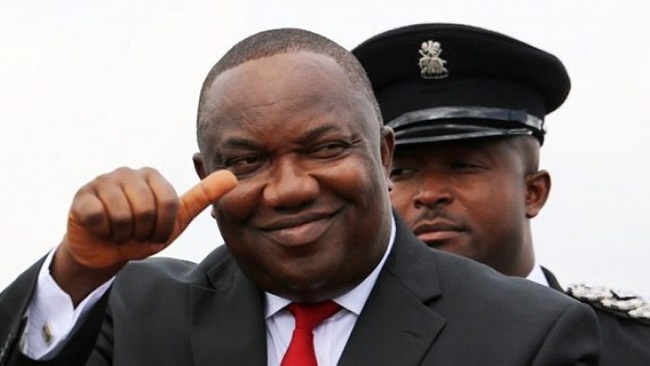 The Network made the call through its coordinator, Dr. Daniel Ugwu, during a Green Hangout held on Saturday, March 13, 2021 at the Unity Park, Enugu, the state capital.
According to Dr. Ugwu, the Green Hangout event was the second edition since the founding of the Network in 2019. He said it has become an annual event where the Network brings together environmental enthusiasts, professionals and government stakeholders in one location to interact and generate actionable plans, policies and programmes to be implemented in the environment sector in the state.
Speaking at the event, the Enugu State Commissioner for Environment and Mineral Resources, Chijioke Edeoga, who was represented by the Director of Climate Change in the ministry, Mr. Arum Nnamdi, while congratulating the Network for the great inroads it has made so far, urged young people to take active interest in issues that concerns the environment.
Mr. Arum expressed the passion and support of the Commissioner to the Network.
He therefore pledged in his personal capacity to ensure that GRENE is represented at important climate change conferences especially at COP26 later this year.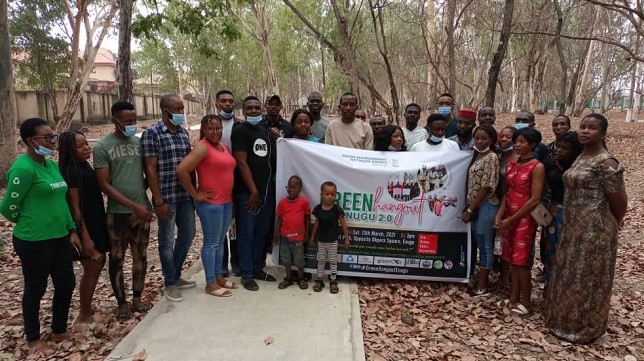 The event engaged participants to share ideas on the pathways to a clean and green Enugu.
In a report made available to the media by the network, some of the key and actionable ideas identified and proposed at the hangout towards achieving a clean and green Enugu include: the planting of trees in public schools and urban spaces and parks, waste management through cleanup exercises, recycling and upcycling, climate smart agriculture by local farmers, and social engineering, among others.
One of participants at the event, Ifeanyi Ohanyere, a researcher and sustainability enthusiast, noted: "As much as we are trying to convince people to be more responsible in terms of waste management, the onus lies on government to ensure that there's proper waste infrastructure such as waste bins strategically positioned one does not have to travel miles to relief himself of waste materials."
Also, co-founder of GreenAxis, a recycling company in the state, Mrs Oge Benard, underlined the need to plant more trees to be able to cope with the amount of carbon being released into the air.
"Trees are the oxygen we have in the environment and so we need to plant more trees," she said.
There were over 30 participants at the Green Hangout who used the opportunity to network, play games and generally had fun.
By Ikenna Ugwu, Enugu