The Environmental Rights Action/Friends of the Earth Nigeria (ERA/FoEN) has hailed the choice of Professor Lanre Fagbohun as the new Vice Chancellor of the Lagos State University (LASU), describing his nomination by Governor Akinwunmi Ambode as a step in the right direction in positioning the institution for academic excellence.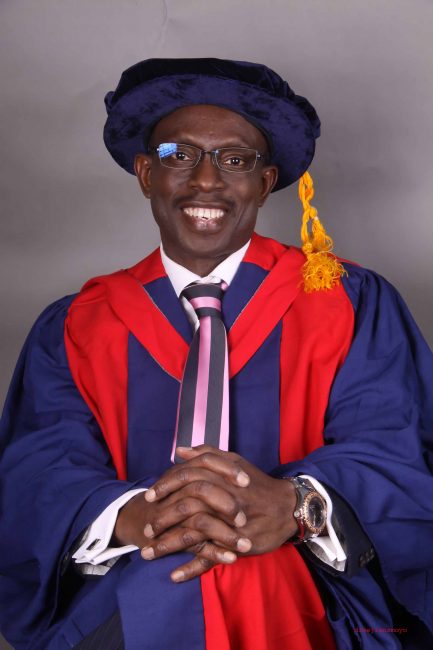 The post of the Vice-Chancellor of LASU became vacant on October 31, 2015 following the expiration of the tenure of the former V-C, Prof. John Oladapo Obafunwa.
Fourteen professors applied from different institutions applied for the vacant slot last December, out of which nine were shortlisted after a thorough screening of their credentials and other pre-requisites for slot. The nine were screened by the LASU Joint Committee of the Senate and Governing Council with Fagbohun coming first, followed by Prof. Hamidu Sanni of the Department of Islamic Studies, LASU, and Prof. Ibiyemi Olatunji Bello of the Lagos State University's College of Medicine (LASUCOM).
Fagbohun had, at different times been a member of Senate of LASU, Head of Department of Business Law and later Department of Private and Property law, co-ordinator, Law Centre, and co-ordinator of the Department of Environmental Law and Allied Disciplines of the Centre for Environment and Science Education of the institution. In 2010, he joined the Nigerian Institute of Advanced Legal Studies (NIALS) where he taught Advanced Environmental Law and Policy, and Advanced Legal Methods and Research to post graduates students.
ERA/FoEN Executive Director, Godwin Uyi Ojo, said: "This is good news not only to environmental justice advocates, but also to the larger Nigerian society that will benefit from the wealth of knowledge that is the embodiment that Fagbohun personifies. Governor Ambode has made a good choice.
"ERA/FoEN management is particularly elated at Fagbohun's nomination when viewed in the light of his innumerable contributions to environmental justice struggles and the quest for a better society in his public discourses on environmental governance and the rule of law."
He added that Fagbohun, as chairman of ERA/FoEN National Environmental Consultation in 2011, made timeless recommendations on mitigating the impact of climate change in Nigeria, as well as the need for sustainable alternatives to fossil fuels – suggestion that is now the plank of the current administration following the global plunge in oil prices and its impact on oil-dependent nations.
According to Ojo, Fagbohun's immense contributions to the improvement of society has earned him such honours as the distinguished personality awards; distinguished speaker awards; distinguished achievements and excellence in the field of environmental law awards; distinguished teacher and mentor awards; and dedicated service to humanity awards, among others.
He noted that the new VC had at various times been resource person to the British Council, Committee on Ecology and Environment of the National Assembly of the Federal Republic of Nigeria, United Nations Development Programme, the National Judicial Council, and ERA/FoEN.
He has publications in local and international journals in the area of environmental law, and co-edited several books among which is a 25-chapter book on "Environmental Law Policy". His latest work is titled: "The Law of Oil Pollution and Environmental Restoration: A Comparative Review."