Source of Hope Foundation, a non governmental organisation (NGO) based in Nasarawa State, says it is collaborating with the Nigeria Erosion and Watershed Management Project (NEWMAP) to tackle erosion in the state.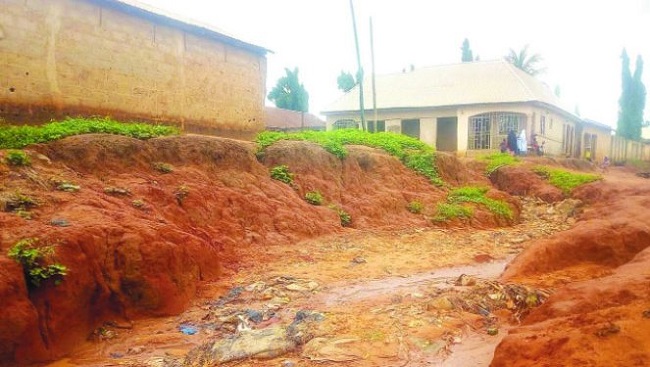 Founder of the NGO, Mrs Asibi Omeri-Ogabo, said this during a review meeting on the project in Lafia, the state capital, on Wednesday, February 17, 2021.
NEWMAP is funded by the World Bank to address the problem of gully erosion in the rural and urban communities.
Omeri-Ogabo said that the World Bank intervention project, which commenced in 2011 with focus on eastern part of the country, had been expanded to cover northern states with disturbing erosion problems.
She said that five local government areas had been selected to benefit from NEWMAP, aimed at correcting gully erosion, borne from ever growing population and human activities such as mining.
According to her, the project is expected to cover 18 sites in five selected local government areas in the state, namely Doma, Toto, Nasarawa, Lafia and Keffi.
"If you go to places like Angwan Liman, Angwan Lukman in Lafia, then Keffi, behind the Emir's place, the situation there is worse.
"I am confident that NEWMAP will do a lot about it because, already, they have everything on ground to mobilise their people to the site for the project to take off," the founder said.
She called on the public to pay attention and proper care of their environments, as they must avoid dumping of refuse on water ways.
In his remark, Jonathan Kwaghkha-Ortoho, NEWMAP Project Coordinator, said that the foundation would further sensitise other communities in the north.
Kwaghkha-Ortoho, represented by the project Internal Auditor, Mr Jerry Idasho, urged residents of the communities to give maximum cooperation during the implementation of the project.
He decried the effects of erosion, saying that a visit to the sites revealed the devastating impact of the challenge in the communities.
By Mohammed Baba Busu