The newly launched Endangered Species Rescue (ESR) has said that its priority area of focus is to save cheetahs, the African painted dogs, pink dolphins, and the climate change-threatened coral.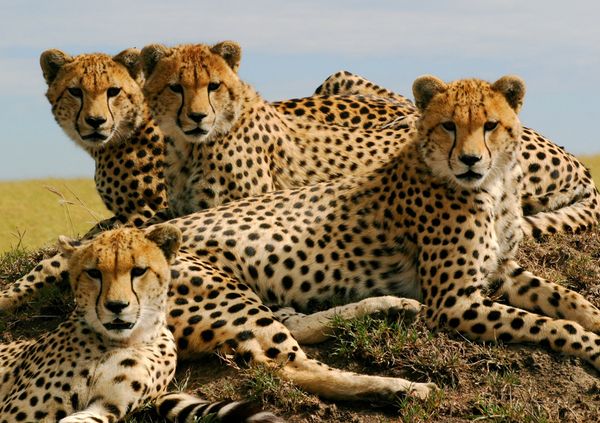 The New York-based not-for-profit outfit says it partners with leading conservation scientists to raise money for urgent projects that protect endangered animals and help local people economically.
"After a year of hard work with the world's greatest scientists, we are proud to announce our launch," says founder, Peter Gottesman, in a statement.
He adds: "The Endangered Species Revenge makes people laugh while teaching them about animal biology and behaviour. Our scientists lead small to medium-sized grassroots non-profits, which spend nearly all their money on fieldwork, with little overhead. This ensures donations are working efficiently. A Board of scientific advisors vets each project."
Expressing concern over the fauna and flora under focus, he laments: "While 90% of the world's cheetahs have vanished in the last 100 years and pink river dolphins across Bolivia are becoming stranded and are dying each year due to shallower river levels, 75% of the world's coral reefs are already dead or damaged due to climate change. Also, African poachers hide deadly snares to catch antelope, but these snares are killing the last 4,500 painted dogs."
According to Gottesman, ESR works with scientists like Dr. Greg Rasmussen (who has reportedly designed a cutting edge collar to save painted dogs), Dr. Laurie Marker (devised a way for dogs to protect cheetahs), Dr. Ruth Gates (seeking to discover "super corals" which will regenerate the world's coral reefs), and Dr. Enzo Aliaga Rossel (creating an emergency rescue fund to save the freshwater dolphins).