No fewer than 5,000 volunteers are being mobilised by Passion House International (PHI), a Lagos-based non-governmental organisation (NGO), towards the "Clean-up Oshodi Project", scheduled for Friday, December 1, 2012.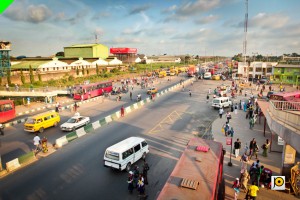 The initiative entails the cleaning of major dirty streets in Oshodi Local Government in Lagos to promote health and well-being.  Drains, gutters and streets will be cleaned, towards fostering a healthy Lagos environment free of diseases like Cholera, and reducing infant mortality, according to Alexander Akhigbe, Executive Director of PHI.
The 5th in the Clean-Up Nigeria Project Campaign series, the Clean-Up Oshodi Project is supported by the Clean-Up the World Campaign in Australia and Let's Do It Foundation in Estonia. It is being organised in partnership with the Lagos State Ministry of Environment, Africa Youth Initiative on Climate Change, Youth Water Sanitation and Hygiene Network, Oshodi-Isolo Local Government, Nigerian Youth Climate Coalition, Ovacom Media and Lagos Waste Management Authority (LAWMA).
In collaboration with GlaxoSmithKline, PHI had previously carried out Clean-Up Ajegunle in December 2010, Clean-Up Mushin in March 2011, Clean-Up Amukoko in June 2011 and Clean-Up Surulere projects in October 2011, mobilising thousands of volunteers in the process.
Akhigbe stated: "Our local efforts will be recognised internationally as part of the global campaign that is supported by the United Nations Environment Programme (UNEP). In past events, Passion House has successfully hosted thousands of volunteers and cleaned up tonnes of garbage. We have consciously and deliberately promoted the message of a clean and healthy environment free from all forms of diseases."
The volunteers cut across: National Youth Service Corps (NYSC) members, LAWMA street captains, NGOs, Red Cross Society, Oshodi Local Government Youth Council, Community Development Associations (CDAs), Secondary Schools (public and private), churches/mosques, market men/women and Environmental Officers.