Care for Social Welfare International (CASWI), a non-governmental organisation (NGO), with projects in Cross River State, has been shortlisted for Ashden Award for innovative solutions.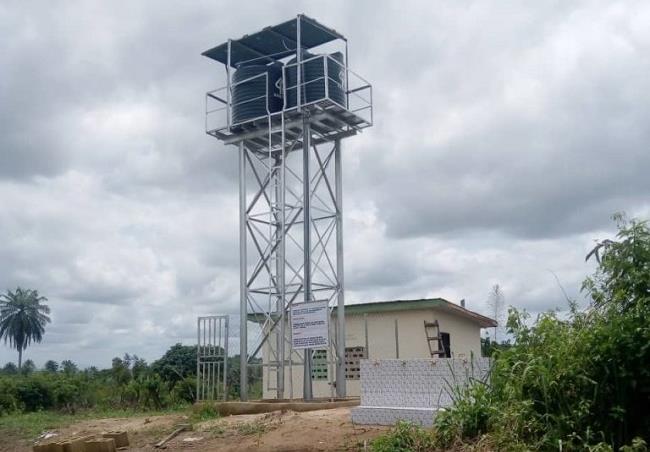 CASWI installed a solar energy system in the internally Displaced Persons' (IDP) Camp in Ikot-Eyo, Akpabuyo Local Government Area of Cross River, to assist the IDPs and also avert the effects of climate change.
The Ashden Award is an international award for outstanding climate solutions in areas such as powering up off-grid communities, greening cities or regenerating the natural world to build a better zero carbon future.
Winners of the award, which was launched in 2001, would receive cash prizes and publicity, as well as new connections to investors, funders and policymakers.
In an interview on Tuesday, April 25, 2023, in Calabar, Focal Person of CASWI, Mr. Ifeanyi Damian, said the world can avert the effects of climate change if it invests in innovative solutions that provide clean energy.
Damian said this type of energy was important, especially to the most vulnerable persons that depended solely on fossil fuel energy for their survival both economically and for domestic use.
He said their project in the IDP camp was generating potable water supply, agricultural purposes and the provision of electricity to the camp.
"Our project through the installation of solar energy system in the Ikot-Eyo IDP camp is generating water supply from its borehole system for both agricultural purposes and domestic use.
"It is also providing home light, saving the IDPs a lot in generating much needed light and also eliminating the cost of setting up electricity supply for government in the camp, estimated at $22,400.
"Currently there is no electricity supply channel created for the IDP camp by government, but this project has eliminated the cost of creating that in the IDP camp benefiting from our project.
It will be recalled that the Nigeria-based NGO commenced the installation of the solar energy system in the IDP camp in July 2022 to help displaced indigenes of Bakassi and other victims of communal clashes.
By Christian Njoku