As the world grapples with climate change, the most impacted are the world's poorest and those in vulnerable situations – women and girls. In a bid to mitigate these challenges, the Centre for 21st Century Issues (C21st) with support from BothEnds, Netherlands, is seeking to address the situation by initiating women-led climate solutions across Nigeria.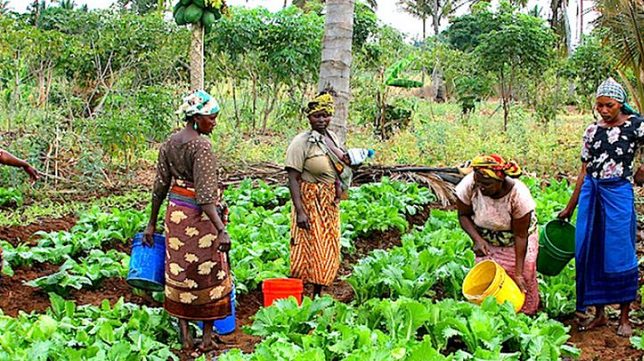 Over the years, women have developed considerable positive and impactful adaptation and mitigation strategies at addressing climate change, offering valuable insights, experiences and solutions relevant for effective management of climate change related risks and challenges.
The women-led local climate solutions initiative is aimed at identifying and documenting women experiences as well as resources towards engaging climate change concerns for optimal inclusion into Nigeria's climate finance strategy.
A call is thus open to women-led climate solutions start-ups or existing projects or ideas across all states in Nigeria that seek to:
Identify and map women-led climate solutions for inclusion in the women climate finance strategy.
Develop a pool of bankable climate projects to attract climate finance for women-led climate solutions.
Showcase women-led climate actions for inclusion in Nigeria's climate finance strategy.
Publicise a robust document of women-led local climate solutions for Nigeria
The call focuses on capturing solutions addressing climate change adaptation and mitigation which aligns with the priority sectors of Nigeria's National Determined contributions (NDCs) namely: Agriculture, Transport, Energy, Waste Management, and Water and sanitation.
Project proposal must meet the following criteria:
The project must be a women-led organisation/ideas/initiatives and or start-ups.
The project objectives should be well articulated and aligns with Nigeria's NDC and Sustainable Development Goals (SDGs).
Women-led climate solutions envisioned or targeted must be locally driven and with prospects for addressing adaptation and or mitigation.
Project activities must be facilitated by Nigerian(s) and implemented in Nigeria.
Project deliverables must be specific, impactful and assessable.
The project should be relevant enough to complement and consolidate efforts by women and men aimed at adapting and mitigating impacts of climate change as well as contributing to reducing gender inequality.
Anticipated outcomes and outputs of projects must demonstrate significant prospects for sustainability.