The Bundles Care Support Initiatives, an NGO, on Thursday, June 30, 2022, in Ilorin, Kwara State, trained teachers and other stakeholders on empowerment strategies for school children to combat climate change.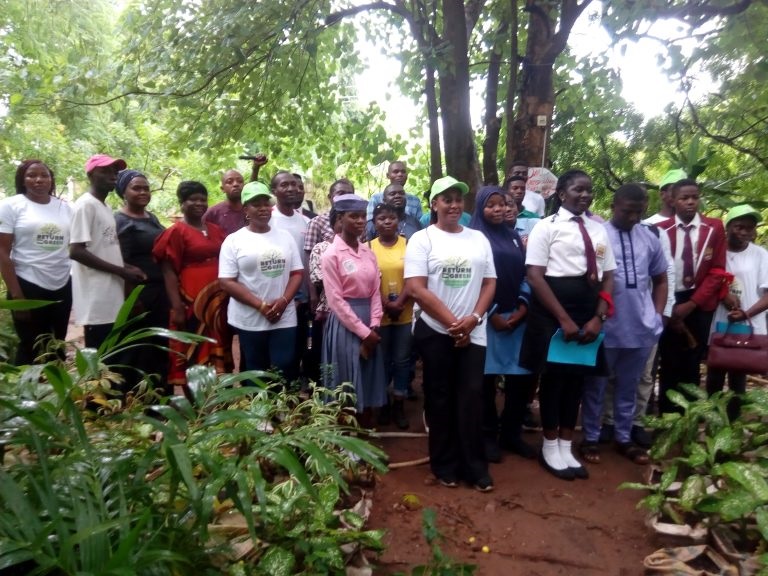 The programme is tagged: "Return the Green Club Across Public and Private Schools in Kwara State".
Mrs Funmilayo Adefila-Osiegbu, the Founder of the group, observed that children and adolescents are the strong change agents for their generation, whom are totally left out of the climate change fight.
According to her, their strong force as change agents is greatly under-utilised, adding that schools are strong institutions for socialisation.
She however observed that these children and youths are mostly eluded and not considered when putting structures together in place to fight climate change.
"This is because it takes conscious and intentional efforts to involve children in activities and programmes that affect the world.
"Hence, the need to form clubs in schools where students can participate in environmental projects and gain exposure to the environment and sustainability principles.
"When it comes to going green, most schools are struggling. That's why it's a perfect opportunity for parents, students and teachers to get involved, get hands-on, and make change happen from the ground up through the 'Return the Green Club'".
Adefila-Osiegbu pointed out that the organisation would use the clubs to spur behavioural change through raising awareness on climate change and why we all need to fight against it.
She said that in Kwara, key environmental issues facing the state include land degradation, deforestation and land, water and air pollution.
Also speaking, Dr Oluwayemisi Adegboye, the Care Coordinator and Case Manager, Kwara State Health Insurance Agency, observed that climate change was the biggest threat of our time.
Adegboye added that the programme was designed to create awareness on climate change and the need to change the mindset of people caring for the environment.
She pointed out that school children can make a difference, while encouraging people to adopt reduce, recycle and reuse of products.
"Climate change is a fight for all. Most of the outbreak of diseases is as a result of climate and the way people disrupt the ecosystem," she said.
In their various presentations, Ambassadors of Return the Green Club, children from various secondary schools in Ilorin sensitised the trainees on harmful effect of climate change to the earth.
They admonished people to avoid bush burning, deforestation and polluting the environment, warning that when the earth dies, human also die.
The sidelines of the training include visitation to botanical gardens in Ilorin and distribution of flowers and plants to secondary schools in attendance.
By Fatima Mohammed-Lawal