An environment non-governmental organisation (NGO), Urban Tree Revival Initiative (UTRI), and the Ondo State Ministry of Natural Resources are collaborating towards restoring forests and conserving nature in the state.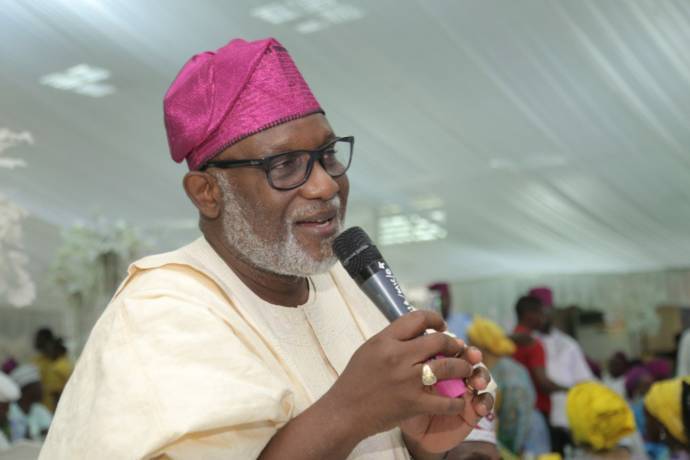 Founder of the NGO, Ms Omobola Eko, in an interview in Lagos on Monday, December 21, 2020 said that the move was to halt subsisting logging and conceptualise a good restoration campaign for biodiversity.
Eko, whose NGO plants trees across the nation to arrest bad impacts of climate change, said that her team met with the Commissioner for Natural Resources, Idowu Otetubi, the Permanent Secretary, Mr. Tokunbo Ayejotoun, and directors in the ministry.
According to her, the parties deliberated on possible collaborations on forest restoration in 2021.
"The meeting was sequel to a nationwide Indigenous Trees Awareness March convened by the organization on October 2.
"Emphasis was on the need to urgently synergise effort towards creating awareness, sensitisation and aggressive advocacy programme on tree planting as the cheapest means of mitigating the effects of climate change and environmental degradation.
"Ondo is one of the areas that indigenous trees capable of putting an end to the menace of ecological degradation still exist, therefore effort should not be spared in preserving them," Eko said.
Dr. Olusola Johnson, a member of the team, said that such partnership should be the way to go to conserve the nation's rich environment.
Johnson, who lamented the unending erosion crisis in the eastern part of the country, said indigenous trees could be taken from places where they existed to other places where ecological degradation was high, to save people from crisis.
"Many of our indigenous trees heritage in Ondo state are in continuous decline due to illegal logging and conversion of forest lands into farm lands and therefore they are becoming vulnerable and endangered species.
"This is contributing adversely to climate change and loss of biodiversity, hence, urgent climate action should be taken collectively to conserve the natural assets.
"Ondo State having embraced and welcomed the idea of collaborating with Urban Tree Revival Initiative, the environment experts will from the beginning of year 2021 deploy its members to Ondo to salvage the environment crisis there.
"Our proposed work plan for 2021 has been presented to the commissioner for further input, Ondo is our pilot state for the forthcoming year, while others will be brought in later," he said.
By Uchenna Eletuo