WaterAid, an international non-governmental organisation, focused on water, sanitation and hygiene, has called for the development of a framework on faecal sludge management in Nigeria, even as a new report exposes grim working conditions for millions of sanitation workers in the developing world.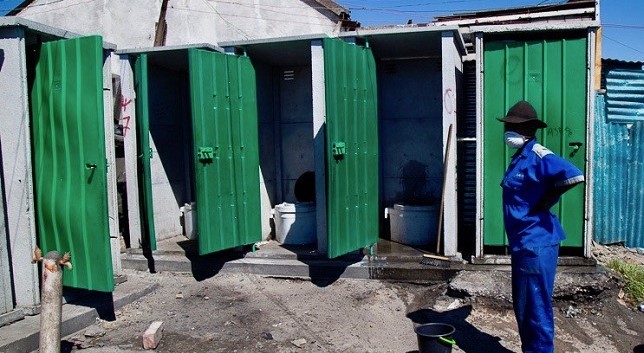 Millions of sanitation workers in developing countries like Nigeria are forced to work in conditions that endanger their health and lives, says the recently released study.
Despite providing an essential public service, sanitation workers are said to be the most marginalised, poor and discriminated against members of society who carry out their jobs with no equipment, protection or legal rights, often violating their dignity and human rights.
Described as the most extensive exploration to date on the plight of sanitation workers in the developing world, the report is jointly authored by the International Labour Organisation, WaterAid, World Bank and World Health Organisation to raise awareness on the seemingly de-humanising working conditions and to push for change.
Sanitation employees are the men and women who work at any part of the long sanitation chain that begins when we go to the toilet and ends when waste is disposed of or reused. Their jobs can include cleaning toilets, emptying pits and septic tanks, cleaning sewers and manholes and operating pumping stations and treatment plants.
Sanitation workers often come into direct contact with human waste, working with no equipment or protection which exposes them to a wide variety of health hazards and disease. Toxic gases, such as ammonia, carbon monoxide and sulphur dioxide in septic tanks and sewers can cause workers to lose consciousness or die. More so, they are daily at the risk of contracting infections with negative implications for their health outcomes.
Currently, there is no framework for faecal sludge management in Nigeria and rapid urbanisation is putting further strain on an already inadequate water, sanitation and hygiene (WASH) infrastructure, it was gathered. A recent study by WaterAid Nigeria on urban sanitation in Kano, Warri and Enugu cities revealed that while there are policies at national and state levels to address sanitation challenges, most of these combine water and sanitation such that sanitation is largely overshadowed in terms of details, targets and budgets. In many cases, the policies do not make provision for faecal sludge management or consider the whole sanitation value chain – from containment to safe disposal.
The study revealed that across the three cities researched, the content of sanitation related state policies are generally not amenable to private sector participation and citizens' ownership, and the oversight functions on sanitation are fragmented across different ministries, departments and agencies (MDAs). No agency was identified as having its mandate or operations covering all areas of the sanitation chain and there was no recognised coordination platform to streamline all sanitation services, given the fact that all components of the sanitation value chain are inter-twined.
Ahead of 2019 World Toilet Day, WaterAid is calling on the government to ensure the health and dignity of sanitation workers by establishing the right policy framework for faecal sludge management and backing such policies with action.
As the country looks forward to the presidential launch of the national sanitation campaign :Clean Nigeria: Use the Toilet", WaterAid is advocating for more inclusive policies, particularly around sanitation, to ensure no one is left behind.
ChiChi Aniagolu-Okoye, Country Director WaterAid Nigeria, says: "Everyone goes to the toilet and everyone is put at risk of deadly waterborne disease if the waste is not properly dealt with. Sanitation workers therefore carry out some of the most important roles in any society.
"It is shocking therefore that sanitation workers are forced to work in conditions that endanger their health and lives and must cope with stigma and marginalisation, rather than have adequate equipment, recognition and celebration of the life-saving work they carry out.
"Women, children, men and youth die daily because of poor sanitation services—from both the diseases caused by human waste being unsafely released into the environment, and from the dangers that sanitation workers are exposed to when carrying out their jobs. We cannot continue to let this happen and we must take bold steps as a government and a people to make access to sanitation possible for everyone everywhere."