The Federal Government of Nigeria has been admonished to earmark adequate and proper funding into waste management system so that the challenges of plastic pollution will be reduced to the barest minimum.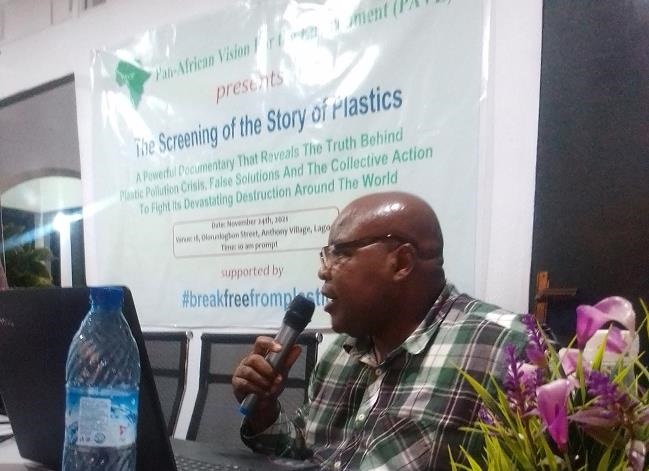 The Pan African Vision for the Environment (PAVE), a non-governmental organisation (NGO), made the call during a roundtable with newsmen in Lagos on Wednesday, November 24, 2021.
"It is a thing of concern considering the magnitude or challenge plastic wastes pose to the existence of man. Government can as well downsize the sector so that many private companies can come on board so the outcome of that process can be put into proper use," said Mr. Anthony Akpan, President of PAVE.
While fielding questions from the press, Akpan highlighted the dangers posed by plastic pollution, saying: "Plastic waste pollution cuts across every part of the world but the only striking part is the fact that some countries in Europe are shipping their products to the developing countries without payment of certain amount for recycling purpose like they do in the western world.
"If that same gesture is replicated here, there will be enough fund that will be channelled to recycling of plastic wastes."
He added: "Currently we have Reuse Management Policy that says Nigeria will start banning reuse-able plastics by 2028 and I feel that's too long.
"Rwanda, Kenya, Tanzania and some other countries have already taken that step in banning single-used plastics."
Instead of waiting for 2028 before taking the step, why not take the bull by the horn just like the way China also did? Akpan demanded.
He stated: "We all need to change our lifestyles as Nigerians and embrace an alternative means of packaging products in the country."
The roundtable, which was organised by PAVE, was supported by Break Free From Plastic to highlight the dangers inherent in plastic waste pollution and proffering a way forward from the menace.
By Ajibola Adedoye-Badmus