Greenpeace celebrates in November 2018 10 years of environmental activism on the African continent.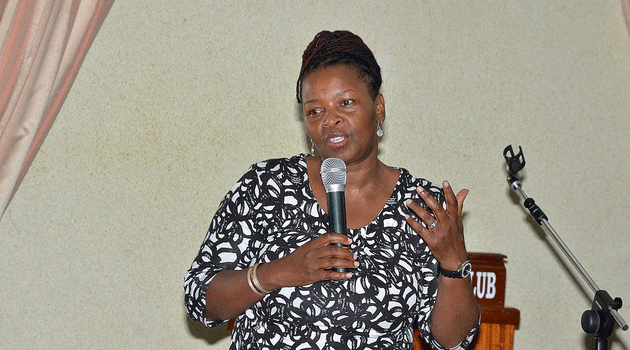 Partnering with artists, volunteers and other civil society organisations, the environmental watchdog is organising an open day to spark an environmental revolution. As part of commemorative activities in South Africa and Senegal, artwork will be used to encourage partners and Africans to celebrate their individual acts of courage towards the environment.
"Greenpeace Africa is using this occasion to highlight environmental concerns and calling on partners to share their memories of being part of this environmental movement over the years. The challenges facing the environment are enormous in Africa and it is impossible for Greenpeace Africa to address them without the goodwill of other stakeholders," says Njeri Kabeberi, Greenpeace Africa's Executive Director.
Greenpeace Africa currently runs campaigns on four key issues on the continent: to protect the Congo Basin from large-scale deforestation, stop overfishing in West Africa, promote ecological farming in the horn of Africa as well as demand a shift from fossil fuels to renewable energy sources in South Africa in order to reverse the impacts of climate change.
Over the past 10 years, Greenpeace Africa has exposed illegal fishing by Chinese companies in West Africa which led to the cancellation of over 29 fishing licenses in 2012 and pushed relevant ministries to seek help from Greenpeace Africa in finding solutions to the problem of Illegal, Unreported and Unregulated fishing in West Africa.
In the Congo Basin, the group says it investigated and exposed breaches on the moratorium and succeeded to push the government to cancel more than three illegal logging titles. Africa is said to be the organisation's largest and most active volunteer base.
Greenpeace says the anniversary is an opportunity to appreciate and amplify the contribution of local and indigenous communities, volunteers, staff and donors who gave substance in its struggle to protect the environment. It adds that it is likewise celebrating a decade of "fruitful militant contribution towards protecting the planet and the amazing work of partners that resonate across the continent".
"After 10 years of countless affirmative actions down the lane, the people remain central to Greenpeace Africa's identity. Communities are at the heart of who we are and what is needed to create the green and peaceful Africa we crave for. Without the activists, volunteers, partners and local communities, Greenpeace Africa will just be a farce and we won't be able to face environmental injustices with courage," stated Njeri.