The Green Climate Fund has agreed on 13 new finance partners but drew fire from campaign groups for including Deutsche Bank, a major coal investor.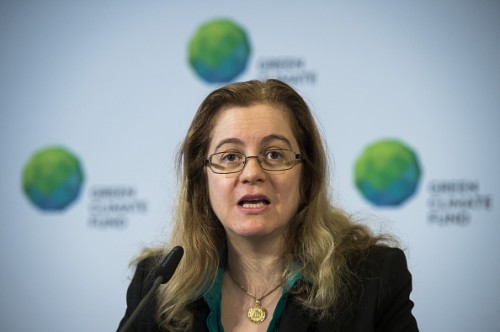 During the GCF board's four-day meeting that held recently in Songdo, South Korea, it chose 20 accredited entities, tasked with submitting proposals for funding as well as channelling and leveraging tens of billions of dollars to poorer nations to help them tackle climate change.
Most of the partners are intergovernmental banks and agencies including the EBRD and Inter-American Development Bank, but Deutsche Bank was notably the only private institution chosen.
Deutsche Bank's approval was criticised by civil society groups due to its heavy involvement in financing coal projects and record on human rights but business observers said such institutions would be needed to tap investors for further finance.
"The GCF needs to change direction away from accrediting controversial big banks that are heavily invested in fossil fuels and thus actually exacerbating climate change," said 21 of the groups in a statement.
But Abyd Karmali of US bank BAML, one of four active GCF board observers, disagreed with the criticism.
"The GCF needs global banks as partners if it is to succeed in mobilising climate finance via mainstream capital markets," he said.
First Projects
The GCF has around $5.5 billion of $10.2 billion pledged mainly by rich developed nations, with the rest expected to come by year-end.
It aims to submit to its board "some initial projects" to approve for funding at its November meeting, but last month GCF head Hela Cheikhrouhou said only a small fraction of the 120 received to date looked "promising".
The fund will prioritise projects that are not adequately supported by existing climate finance mechanisms, in particular for cities, land management and the resilience of small island states.
Though the fund is required to split 50-50 its cash between adaptation and mitigation, observers expect carbon-cutting CDM projects and Programmes of Activities (PoAs) to apply and receive at least a small share of the money.
Next Projects
The board approved a $200 million pilot phase that would fund up to 10 projects via test procedures for allowing national bodies to approve.
At least four would have to be from countries classed as 'least developing', small island developing states or African.
"This 'enhanced direct access' is intended to devolve decision making to national and sub national entities, which could also include private sector entities like commercial banks in country," said Karmali.
The GCF will launch a request for proposal (RFP) process inviting projects to bid early next year.
By Ben Garside (ben@carbon-pulse.com)