A study has shown that a combination of green banks working alongside National Climate Change Funds (NCCF) has the potential to scale private investment in support of climate and sustainable development goals.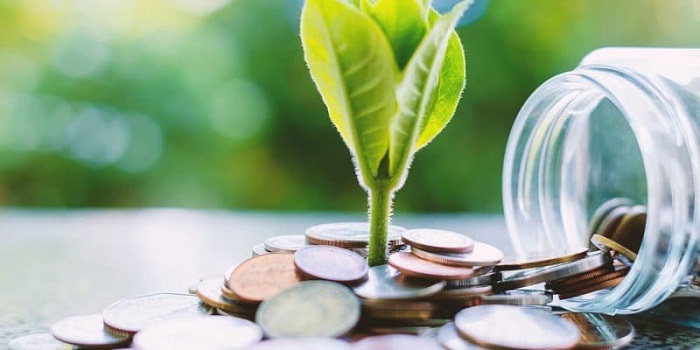 The Scoping Report is by the African Development Bank (AfDB) and the Climate Investment Funds (CIF) titled "Potential for Green Banks and National Climate Change Funds in Africa".
The report, published in March 2021, is expected to underpin the development of a multi-country climate finance initiative in Africa.
A green bank is a financial institution, typically public or quasi-public, that uses innovative financing techniques and market development tools in partnership with the private sector to accelerate deployment of clean energy technologies.
The report's Executive Summary showed that green banks, structured as either new institutions or adaptations of existing institutions, were designed to address market gaps and strengthen national ownership of climate finance.
Green banks, the summary noted, move problem-solving to the national level, empowering developing countries to better access international financial resources.
As catalytic facilities, they are designed to "crowd in" and increase private investment in low-carbon and climate-resilient projects.
Green banks typically use a blended finance approach, with capitalisation coming from a variety of public and private sources, including bilateral donors, climate funds and national treasuries.
"In developing economies, green banks can be most effective when paired with national green funds to provide integrated access to an effective combination of grants and finance, suited to local market conditions.
"This approach is being developed in Rwanda through an integration of their existing green fund with a new green bank," the report stated.
The report also showed the role of green banks and national climate change funds in mobilising finance to support low-carbon, climate-resilient development in Africa.
According to the report, a combination of green grant programmes and catalytic climate finance facilities focused on how the low-carbon and sustainable development sectors could help to boost private sector participation and mobilise support from global development partner institutions.
The report revealed that renewable energy and climate-smart agriculture were the two sectors that stood out as priorities across the study countries.
It also showed that green cities infrastructure was another potential priority sector in several of the countries engaged in the study.
Furthermore, the report stated that for countries to better access and mobilise private investment, the climate finance system must reorient toward national financial capacity that can channel capital to projects and markets where it is needed most.
It also noted that locally-based green banks were powerful tools to address market needs, understand local risk and drive private investment when paired with effective grant programs through NCCF, and strong enabling environments and policies.
"By creating and capitalising such vehicles from a mix of domestic and international sources, countries can mobilise funds from diaspora, development finance institutions, national financial institutions, private investors, asset managers, sovereign wealth funds, and more."
According to the report, the methodology and approach used for this study are designed to raise awareness about NCCF and Green Banks and explore initial market conditions and high-level recommendations towards Green Bank and NCCF formation in six study countries, located in Africa.
The six countries selected to participate are Ghana, Zambia, Uganda, Tunisia, Mozambique and Benin.
By Temitope Ponle