Members of the Climate Action Network (CAN) have accused governments of failing to keep global warming below 1.5°C.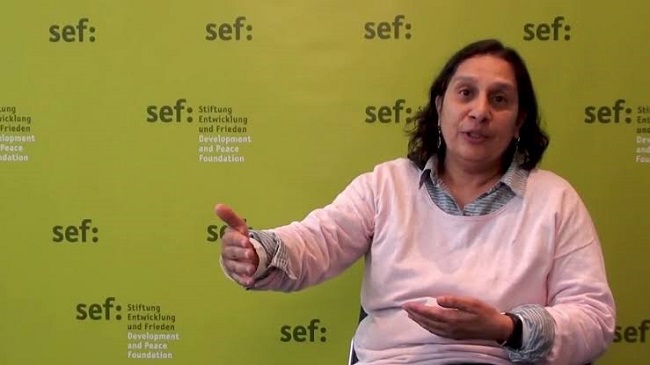 The submission was made as the campaigners reacted to the release of the Initial NDC Synthesis Report by the UN Climate Change on Friday, February 26, 2021.
Tasneem Essop, Executive Director, Climate Action Network, said: "The interim Synthesis Report shows in stark numbers how governments are failing to stop the climate crisis. With their woefully weak climate targets big emitters like Japan, Australia and Brazil are weighing down overall global ambition when in fact they should be leading. The USA and China – yet to submit their NDCs – must do so as soon as possible. It is imperative that the USA delivers its fairshare – both on emissions reduction and on finance.
"Announcements of net-zero targets in 2050 cannot be the only signal of climate ambition and will certainly not be enough to guarantee justice and survival for the most vulnerable now.
"To keep warming below 1.5°C, we need immediate and drastic emission reductions in the next few years and an urgent phase out of all fossil fuel production and consumption."
Julie-Anne Richards, Executive Director, Climate Action Network Australia: "Australia is a country on the front line of climate impacts. The vast majority of Australian people want action on climate. In the face of this public support the Morrison Government steadfastly refuses to increase Australia's grossly inadequate 2030 target and put in place serious plans, instead continuing to favour fossil fuels and subsidise the gas industry under the guise of Covid-19 recovery.
"President Biden's April Climate Summit is the perfect opportunity for the Australian Government to step forward with dramatically increased 2030 climate plans. Even their own Climate Change Authority advice says Australia should adopt targets of 45-65% by 2030."
Marcio Astrini, Executive-Secretary, Observatório do Clima, Brazil: "Brazil's updated NDC is a train-wreck of reduced ambition. It violates the Paris Agreement by giving the country a free pass to emit 200 million tons to 400 million tons of CO2 more than the 2015 pledge. It totally eliminates any mention of deforestation control and it lacks clarity on its conditionality.
"Brazil has pulled quite a trick on the global community and the climate system. The UNFCCC should never accept, much less welcome, such a dangerous precedent. The Convention should urge Brazil to go back to the drawing board and present a new NDC with real targets."
Li Shuo, Greenpeace East Asia, Senior Global Policy Advisor: "China's ambition to achieve carbon neutrality is a positive step forward. But to deliver that long term vision, the country needs to act immediately. As the new UNFCCC report shows, current offers presented by countries fall miserably short from what's needed. Large emitting countries like China has a special role. More near-term ambition, such as to peak emissions by 2025, should be added to China's NDC when it is submitted."
Mohamed Adow, Director, Power Shift Africa: "It's staggering how far off track countries are to dealing with the climate crisis. Currently they are set to achieve just a 1% reduction of emissions by 2030 compared to 2010 levels. Considering how much more we know about the climate emergency since 2010 that is staggering. If you would believe the rhetoric of world leaders, you'd think they were making great progress and about to solve it. This is why it's good to have a report that lays out the facts in stark reality.
"Some countries have done well upgrading their Paris Agreement pledges, but many others, such as Brazil, Japan, Australia, Mexico and even New Zealand have shamefully done nothing.
"This state of affairs cannot continue and we need to see things change dramatically at the COP26 summit in the UK this year."
Dr Kat Kramer, Climate Policy Lead, Christian Aid: "It is unutterably appalling that the combined impact of the pledges that have been made put the world on course to achieve only a 1% reduction in emissions by 2030 from 2010 levels. The science suggests that even for a 50% chance of limiting warming to 1.5ºC, emissions will need to roughly halve over that same period.
"It's disgraceful that just 75 countries, which cover only 30% of global emissions have submitted new national climate plans. The real laggards are rich industrialised nations such as Australia, Japan and Jacinda Ardern's New Zealand, as well as Brazil whose rainforests burn ever brighter at the behest of its monstrously destructive president. It's vital they change course in time for COP26 summit this November."