The Federal Ministry of Environment on Friday, March 18, 2022, said it would partner with relevant stakeholders to promote a well-coordinated environmental health surveillance system in Nigeria.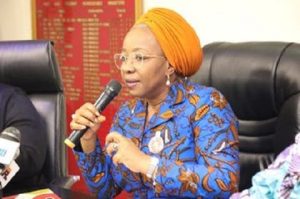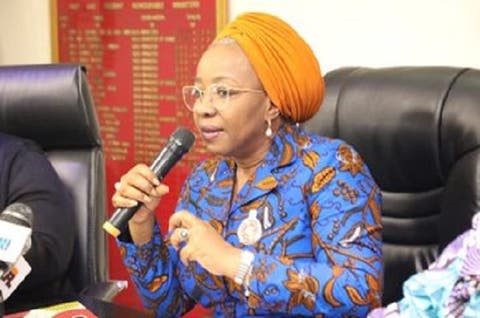 Mr Charles Ikeah, Director, Pollution Control and Environmental Health in the ministry, stated this at a one-day Stakeholders' Review/Validation Workshop On Environmental Health Surveillance Data Tools, in Abuja.
According to him, environmental health surveillance system in the country is disjointed, thereby lacking a national framework for coordination and effective data collection and reporting.
He said that environmental health surveillance system was critical to qualitative data collection and management for public health use.
Ikeah added that environmental health surveillance data reporting tools were designed to enhance continuous collection, analysis and interpretation of environmental health and sanitation-related data.
According to him, a well-coordinated surveillance system can facilitate public health efforts to prevent and control diseases, injuries and disabilities related to the interaction between people and their environment.
He said that the ministry had established sanitation desks in the 36 state ministries of environment, including the FCT, for effective and well-coordinated environmental health surveillance system in the country.
Ikeah added that the ministry had also established a Centre for Integrated National Environmental Health Surveillance System for a systematic continuous collection, analysis and interpretation of environmental health and sanitation related data.
"This is need for the planning, implementation and evaluation of public health practice.
"The system is to, among others, serve as national environmental health and sanitation data base for national planning, actions and monitoring, and an early warning system for impending public health emergencies.
"It will also document the impact of an intervention or track progress toward specified goals, monitor and clarify the epidemiology of health problems to allow priorities to be set and to inform public health policies and strategies.
"It will also alert animal health sector on possible zoonosis and identify environmental risk factors which can cause epidemic and alert the health sector," Ikeah said.
He also called on all stakeholders to support the programme by making available any information relevant to its success.
Dr Edwin Isotu-Edeh, National Consultant, Public Health and Environment, WHO Nigeria, said that an estimated 12.6 million deaths each year were attributable to unhealthy environments.
According to him, environmental health work focuses on addressing the root causes of diseases to promote healthier environment, disease prevention and influence public policies to address threats to health.
Isotu-Edeh noted that WHO and its partners had been leading in the establishment of Multi-sectoral National Environmental Response Team, with 20 representatives of implementing partners to respond to Lassa and other world health emergencies.
He said that Lassa Fever Green forums had been established in hotspot communities to institutionalise community sanitation.
Isotu-Edeh said that the goal of the environmental health surveillance data tools was to make the digitisation of environmental data of public health importance for tracking of SDGs.
"The scope of the Environmental Surveillance Data Modules includes Water Sanitation and Hygiene (WASH), Air Quality and Health, Chemicals Safety and eWaste.
"Others are: Environment and Disease Outbreaks, Housing Inspection and Environmental Health and Food Safety.
"It is necessary for Nigeria to invest in environmental surveillance system to achieve good health and sustainable development," he said.
The consultant said that every Nigerian deserved to live in a healthy environment, adding that continuous monitoring of environmental conditions would help to prevent outbreak of diseases and achieve a healthy environment.
By Tosin Kolade