The Federal Government on Thursday, April 21, 2022, in Abuja called for more commitment from all stakeholders towards meeting the open defecation-free target before 2025.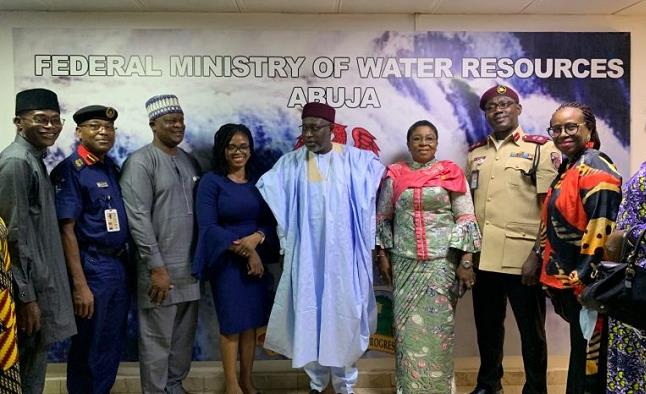 The Minister of Water Resources, Mr Suleiman Adamu, made the call at the inauguration of the planning committee for the hosting of 2022 World Toilet Summit in Nigeria.
Mr Jack Sim, Founder of the World Toilet Organisation, on Feb. 22, announced Nigeria as the host country of the summit.
Adamu said the selection of Nigeria was in view of the country's stride towards eliminating open defecation practices, through the implementation of a National Campaign to end open defecation by 2025.
According to him, till date, the campaign has recorded 78 local government areas as Open Defecation Free (ODF), with the deadline of 2025 as target date for Nigeria.
He, however, said there was still a lot to be done to move the remaining 696 local government areas to ODF status and sustain the 78 ODF local government areas
"The Federal Government has consistently demonstrated commitment to the Water, Sanitation and Hygiene (WASH) Sector in Nigeria through various initiatives being implemented in the sector.
"We acknowledge that Nigeria needs all the support it can get in ensuring that the different sector initiatives gain traction and with all stakeholders playing their part.
"It is our expectation that the World Toilet Summit will provide a veritable platform for the mobilisation of the private sector and other critical stakeholders in addressing the challenge of open defecation in the country,'' he said.
The minister acknowledged the role of the private sector in boosting the sanitation value chain and creating a circular economy across the value chain.
He urged the committee to plan and roll out initiatives to ensure the successful hosting of the summit in line with the agreed terms of reference.
The Planning Committee, chaired by Permanent Secretary of the ministry, Mrs Didi Walson-Jack, said the summit was expected to bring critical stakeholders, to highlight the issue of open defecation and bring it to greater public focus.
"On behalf of the newly-inaugurated Committee of the World Toilet Summit, I want to say we are highly lucky to have been so selected for such a critical assignment.
"We want to pledge that we shall do all that we need to do to ensure that Nigeria hosts this summit in a manner that would bring pride to Nigeria, and would also escalate the campaign.
"We are grateful knowing that we have your full support and we pledge our commitment to delivering on each and every term of reference, and look forward to having a summit that you will be proud of,'' she said.
Members of the committee include representatives from the Federal Ministries of Environment, Information, Health, Agriculture and Rural Development, Women Affairs, Finance, Budget and National Planning, among others.
Others are the Nigeria Security and Civil Defense Corps, Nigerian Police Force, Federal Road Safety Corps, UNICEF, WaterAid, USAID, WHO, and World Bank.
By Tosin Kolade