The Senior Special Assistant to the President on Sustainable Development Goals (SDGs), Adejoke Orelope-Adefulire, has pledged more Federal Government commitment towards climate change adaptation programmes in the country.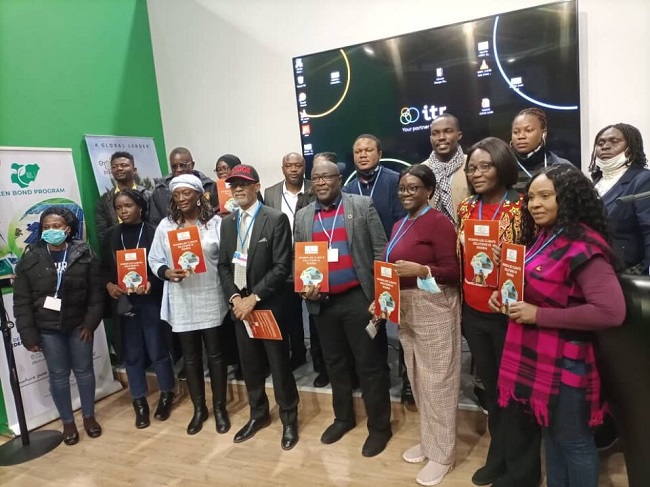 She spoke on Friday, November 5, 2021, at the Nigerian Pavilion, when the Lagos State Delegation held a side-event relating to Nigerian youths at the ongoing COP26 in Glasgow, Scotland.
The former Lagos Deputy Governor was a resource person at a panel discussion session that explored the importance of youth participation in climate action in Lagos State.
Orelope-Adefulire said that, through climate adaptation programmes, youths can become employers of labour.
Representative of the Lagos State Governor, the Commissioner of Health, Prof. Akin Abayomi, said the state has introduced several pro youth and gender programmes to alleviate poverty.
These programmes, he said, are aimed at making youths in the state to have a competitive edge in national and global activities.
According to him, the state government is committed to tackling the various environmental challenges, including climate change.
"You are only healthy as your environment is," Prof. Abayomi said.
For instance, he disclosed that "all medical facilities have 50% low carbon footprint and are ecologically friendly".
He urged the youths to key into the various programmes of the state.
Presentations on climate change adaptation programmes were made by Olumide Idowu (Climate Wednesday), Rimsit Aboki (We Unite Foundation) and Emen Bridget Okon (Kebetache Women Resource Centre).
The event also witnessed the launch of "Women-led Climate Solutions in Nigeria", a publication of the Centre for 21st Century Issues.