The Federal Government has inaugurated the Federal Technical Committee to support the implementation of the Sustainable Urban and Rural Water Supply, Sanitation and Hygiene (SURWASH) Programme in seven states.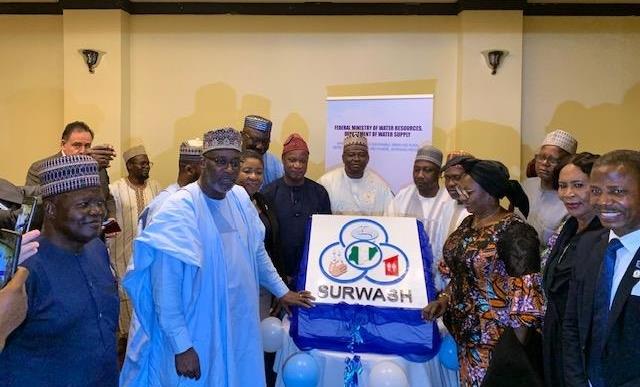 At the event on Monday, April 11, 2022, in Abuja, Minister of Water Resources, Mr Suleiman Adamu, said the $700 million World Bank programme was being implemented in Delta, Ekiti, Gombe, Imo, Katsina, Kaduna and Plateau states.
Adamu said it was designed by the ministry to support the implementation of the National Action Plan launched in 2018 to revitalise the WASH sector.
According to him, the programme will make infrastructure investments and drive reforms in the National Action plan thematic areas of governance, and sustainability, among others.
"SURWASH is an ambitious $700 million programme that will provide protection of human health, support economic growth for a sustainable, inclusive economic recovery that improve livelihoods of the vulnerable.
"It will give the following result through the provision of basic drinking water services to 6,100,000 people, out of which 3,007,300 are expected to be women.
"Provision of access to improved sanitation services to 1,400,000 people, out of which 690,200 are expected to be women.
"Provision of improved water supply, sanitation, and handwashing facilities to 2,000 schools and healthcare facilities.
"The programme will also support at least 500 communities to achieve and maintain community-wide Open Defecation Free status,'' Adamu said.
The minister said the committee would provide policy guidance, while commending participating states for their commitment and coordination.
He added that inauguration of the committee was a right step in the right direction, as it would strengthen existing synergy between the various government institutions to achieve a common objective.
Mr Pier Montovani, Sector Leader, Sustainable Development, World Bank, said the programme was based on performance for result, in which states must take ownership and show commitment before getting funds.
"This new arrangement of project financing rests on the idea that results must show commitment and accountability, and this is the first time that the world bank is implementing this idea in Nigeria,'' Montovani said.
According to him, states are liable for the success of the programme as they must be accountable for sustainability to take place.
Montovani said the World Bank had been working to strengthen WASH sector development within the last 20 years, adding that SURWASH was a new opportunity to strengthen partnership.
By Tosin Kolade