The Federal Government of Nigeria says it constructed 12 dams and developed  96,000 hectares of irrigated land as of 2021 through the Federal Ministry of Water Resources.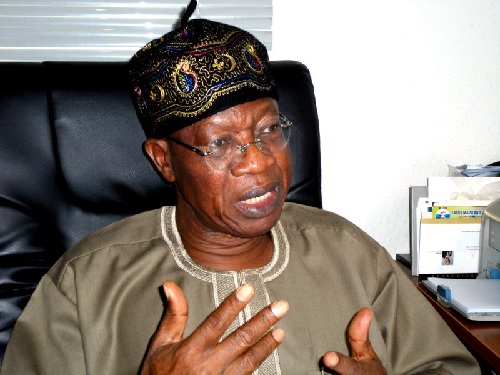 The Minister of Information and Culture, Alhaji Lai Mohammed, stated this at a media briefing on Thursday, December 30, 2021 in Lagos.
Mohammed said the ministry also constructed 159 Rural Water Supply Schemes in the North-East Zone, IDP camps and some federal institutions and establishments in the year under review.
He said the ministry also embarked on the implementation of the Partnership for Expanded Water Sanitation and Hygiene (PEWASH) programmes with the construction of 926 rural water supply schemes in 12 states.
The states, according to him, were Imo, Katsina, Jigawa, Plateau, Zamfara, Sokoto, Ondo, Osun, Delta, Bauchi, Kaduna and Gombe.
The minister also said that the Clean Nigeria Campaign embarked upon by the ministry had yielded results in the last 12 months, with 71 LGAs now Open Defecation Free.
He said in line with the plan to lift 100 million Nigerians out of poverty in the next 10 years, the ministry ensured that both direct and indirect jobs were created in the implementation of its programmes and projects.
Mohammed disclosed that a total of 57,261 direct jobs and 11,588 indirect jobs had been created through the various dams as well as irrigation and water supply projects completed within the reporting period.
By Rotimi Ijikanmi