The Global Initiative for Food Security and Ecosystem Preservation (GIFSEP) has urged government at all levels to intensify their sensitisation programmes to educate Nigerians on the effects of climate change, its mitigation and adaptation.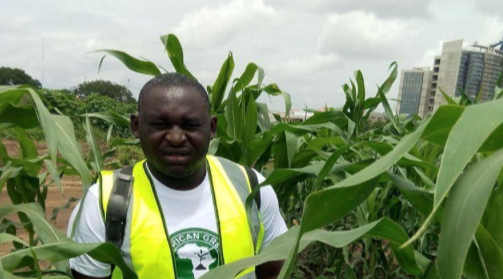 Executive Director of GIFSEP, Mr David Michael, made the call in an interview with the News Agency of Nigeria (NAN) in Abuja on Wednesday, December 19, 2018.
Michael said that governments at all levels should show political will to educate Nigerians on the effects of climate change, how to mitigate and adapt it.
"Governments should address the issues arising from climate change because a good number of the populace lack an understanding of climate change and its effects as well as mitigation and adaptation strategies to adopt,'' he said.
Michael, who attributed erratic rainfall pattern to one of the issues arising from climate change, added that climate change also had devastating effects on the environment, agriculture, ecosystem and health of both humans and animals.
"A few decades ago, farmers could sit at the comfort of their homes and forecast when rains will begin and end in year. That is not the case anymore, rather it has become increasingly difficult to predict rainfall pattern.
"This unfortunate scenario continues to pose significant threat to food security and social economic existence of people living in sub-Saharan African,'' he said.
The executive director said that the organisation carried out some activities in 2018 to address the negative effects of climate change.
"We organised capacity building for students in Senior Secondary Schools in FCT to address climate change.
"This workshop focused on mitigation and adaptation strategies to combat climate change. The project ensured that about 60 EcoClubs were established in 60 schools in the FCT,'' he said.
Michael said that GIFSEP also in partnership with 350 Africa and other environment-related NGOs convened the Abuja Climate Summit in Sept.7.
"This summit brought relevant government officials and agencies, political parties, civil society organisations, religious leaders, corp members and students together to discuss actions and strategies each institution can adopt to mitigate carbon emissions and build resilience.''
He said that the organisation engaged in advocacy on 100 per cent transition from fossil fuels as a source of renewable energy.
"GIFSEP in partnership with Global Environment Facility-Small Grants Programme and African Climate Reality Project powered a block of classroom with solar power at Government Secondary School, Yaba in Abaji in the FCT.
"We powered the school to promote the adoption of renewable sources of energy,'' Michael said.
By Deji Abdulwahab