A resolution by the Nigeria government to resume oil exploration in Ogoni, River State, has attracted the attention of a team of activists, who are kicking against the planned exercise.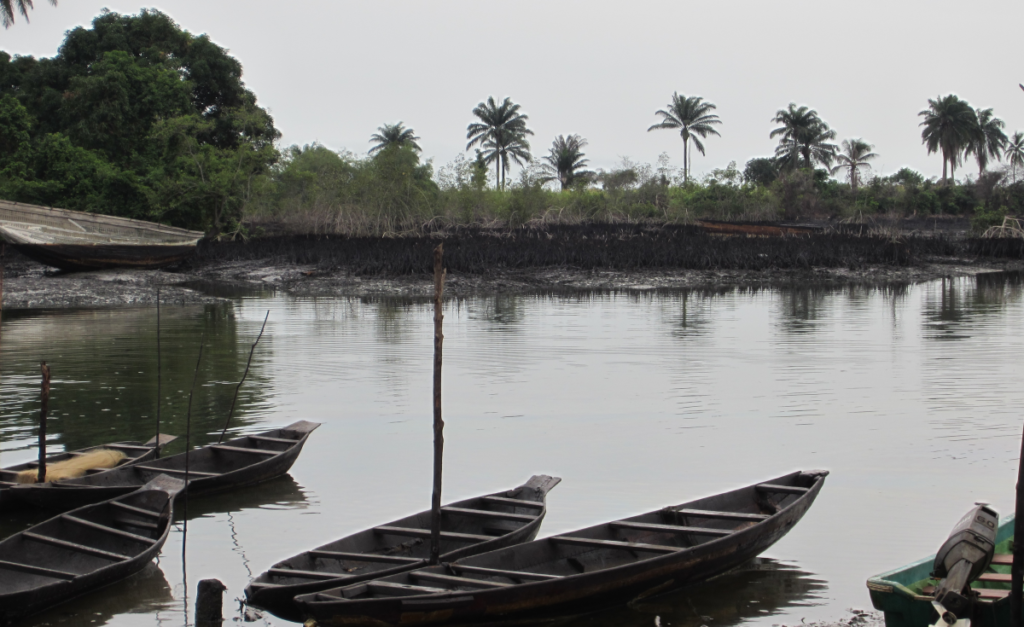 A recent memo from the Presidency directed the Nigeria National Petroleum Corporation (NNPC) and Nigerian Petroleum Development Company (NPDC) to take over the operatorship of the OML 11 from Shell Petroleum Development Company and "ensure smooth re-entry given the delicate situation in Ogoniland".
But the Health of Mother Earth Foundation (HOMEF) and We the People have frowned at the development, expressing alarm and unease over the directive.
"We consider this instruction by the Presidency insensitive, ill-advised and capable of inflaming suspicions and conflict in an area that is already very fragile and prone to crisis," the campaigners stated.
In a statement endorsed by Nnimmo Bassey of HOMEF and Ken Henshaw of We the People and made available to EnviroNews, the groups say that the area in question is undergoing a clean-up as a result of decades of pollution, and that a resumption of oil exploration will not only stall the clean-up exercise but further pollute the already polluted environment.
They submitted: "It is worrying why the government will decide to resume oil extraction in Ogoniland when the pollution of the last decades is yet to be cleaned and the recommendations of the United Nations Environment Programme (UNEP) have not been fully complied with. The action of the government at this time gives the impression that it only flagged off the Ogoni Clean up through HYPREP in order to purchase the goodwill to resume oil extraction in the area. How else does one explain the fact that a site supposedly being cleaned up will resume full oil extraction activities with all the pollution that comes with it?
"HOMEF and We the People also note that the demands of the Ogoni people which led to the abuses they suffered in the hands of the Nigerian Military in the 1990s, and the termination of oil operations in the area, have still not been addressed. It is disappointing and demonstrates a lack of initiative for the government to imagine that those concerns have simply withered away with time. Those of us who have remain connected to the communities know for a fact that the Ogoni people remain resolute in their resistance to any renewed hydrocarbon extraction in their domains.
"We fear that the manner the Presidency has approached this subject through an order, without any consultation with stakeholders in Ogoniland or concern for the reservations the people may feel, is capable of threatening the peace in the area and conveying the message that their complaints and demands have been blatantly ignored. It is important to note that since the ugly events of the 1990s, the government has not initiated any peacebuilding processes in Ogoniland, neither has any kind of amelioration for the pains, losses and suffering sustained by the people been provided.
"HOMEF and We the People strongly recommend that the government withdraws this order for the resumption of oil activities in Ogoniland, and rather concentrates on redeeming the ecological disaster in the area, and replacing the lost sources of livelihood of the people."