The Federal Government says it will soon commence the establishment of cattle colonies in the states to check increasing cases of farmers-herdsmen clashes in the country.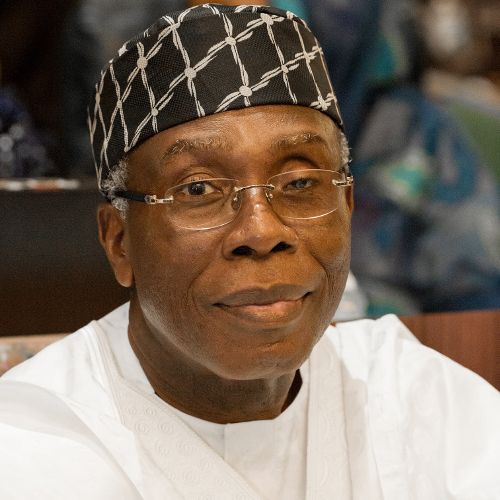 Chief Audu Ogbeh, the Minister of Agriculture and Rural Development, said this at a Strategy Retreat for Civil Servants and Political appointees of the ministry in Abuja on Monday, January 8, 2018.
Ogbeh, while stating the target of his ministry for 2018, said the ministry would also engage in massive cattle breed improvement through artificial insemination.
"We want to handle the issue of cattle rearing and crisis between farmers and herdsmen and actually bring it to a halt.
"I know that some people argued that open grazing is our culture, once a culture begins to develop very dangerous trends, leading to warfare between people, bloody clashes and death, that culture is due for re-examination.
"A culture must not be left because it is a culture, if it is harmful, we reform it.
"We are talking of cattle colonies, not ranches. We are talking of massive cattle breed improvement through artificial insemination, we have to start immediately.
"Sixteen states have given us land to work on, the programme is not going to be cheap but Mr President has personally informed me that if we seek help from him, he will give it to us over and above the budget we have.
"In our interactions with the herdsmen, they always say that if we have water and grass, we will not move anywhere, grass is not grass,'' he said.
Earlier, Mrs Winifred Ochinyabo, Senior Adviser to the minister on Special Projects and General Duties said the cattle colonies would have social amenities such as good roads, a school for the nomads' children and health facilities.
She said that agro rangers (security personnel) would also be at the colonies to help guard the animals.
According to her, the national herbage has drastically been depleted. We don't have enough edible grass for our cattle anymore.
"The pasture production will be encouraged in the colonies as feed for the cattle, and goats
"We will be encouraging the youths to grow grass,'' she said.
The Country Director of Synergos, Mr Adewale Ajadi, called for synergy between the states and Federal Governments to ensure success in the sector.
The News Agency of Nigeria (NAN) reports that Synergos is an organisation that promotes collaboration among government and farmers' organisations to improve the lives of small holder farmers.
He commended the Green Alternative Document, adding that it was a practical exposition of where the country had to go and set the future in the sector.
"This has to be a fundamentally different year because it is a year where the issues of change will be critical.
"What we do this year is not just significant to where we go as a country but significant to the future of our children,'' Ajadi said.
He appealed to civil servants and political appointees to work together in order to achieve the desired result in 2018.
The retreat was organised by the ministry in collaboration with Synergos.
By Ginika Okoye