The Nigerian Tobacco Control Alliance (NTCA) has urged the Federal Government to immediately initiate the regulation that will enforce plain packaging of tobacco products in the country.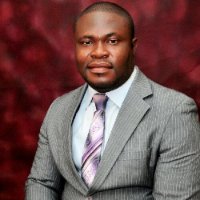 In a statement issued on Tuesday in Lagos by its Alliance Manager, Gbenga Adejuwon, to mark this year's World No Tobacco Day (WNTD), NTCA said the Federal Ministry of Health should also begin immediate and full implementation of the National Tobacco Control Act 2015.
According to the coalition, several countries including Australia, United Kingdom, France and Ireland have passed laws to implement plain packaging of tobacco products "and Nigeria cannot be an exemption."
"Plain packaging is one measure aimed at prohibiting the use of logos, colours, brand images or promotional information on packaging other than brand names and product names displayed in a standard colour and font style (plain packaging).
"This measure is proven to reduce tobacco product attractiveness, use of tobacco packs for advertisement, using tobacco packs for misleading information while increasing the effectiveness of health warnings
"We strongly believe it is the time for the Nigerian government to commence effective implementation of the National Tobacco control Act and that should include plain packaging of tobacco products," Adejuwon said.
The theme of this year's WNTD is "Get Ready for Plain Packaging" and the World Health Organisation (WHO) is using the day to urge governments around the world to enact regulations to enforce the measure.
The global public health body recommends that plain packaging be implemented alongside large health warnings designed to warn consumers of the risks associated with tobacco use.