Director General, National Biosafety Management Agency (NBMA), Dr. Rufus Ebegba, has said that the agency will not regulate the biosafety industry and the technology therein on sentiments' grounds. Therefore, he adds, the organisation will not be deterred by campaigns unfavourable to its operations.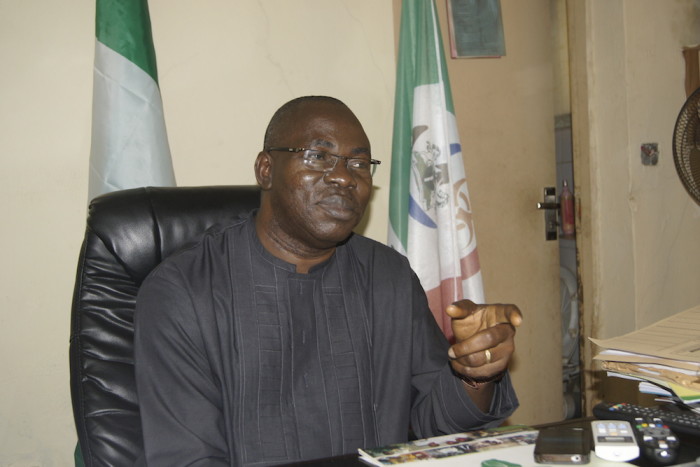 Ebegba made the submission on Friday, June 9, 2017 in Abuja while receiving executive members of the Northern Youth Council of Nigeria who came to pledge their support to the efforts of the NBMA to ensure the safety of food and the environment.
"We are prepared to regulate the technology based on science and not sentiments. We will not be detracted by any sponsored campaign seeking to misinform Nigerians. The Agency will continue to carry out its mandate as stipulated in the NBMA Act and shall be guided by evidence-based science," Ebegba said.
He said the issue of Biosafety is purely scientific and that the NBMA was prepared in terms of manpower and facilities to regulate modern technology. He added that those calling for the scrapping of the Agency or the law setting up the Agency want to turn the country into a dumping ground for unwanted genetically modified organisms.
The NBMA boss further called on the media to be objective and avoid sensationalism in the reportage of national issues.
According to him, a group of Nigerians have constituted themselves to feed the media with unfounded information with the intent of causing panic and instilling fear in Nigerians about genetically modified organisms.
"Of late, a group parading themselves as representatives of civil societies and farmers have been going around leading protest for the repeal of the NBMA Act. There is no iota of truth in what they are saying. I call on the media to probe them and cross check the information they are reeling out.
"These same people were part and parcel of the processes that produced the Act passed by the National Assembly. So for them to turn around today and say the Act is weak and defective or we should scrap the Agency is unpatriotic," the Director General added.
President of the NYCN, Comrade Isah Abubakar, called on Nigerians to support the Agency in its bid to protect and safeguard our health and environment.
Ebegba, who was later decorated with the council's medal, was also presented an award of excellence for his doggedness in the discharge of his duties.