As the debate on genetically-modified organisms (GMOs) hots up in the country, EnviroNews Nigeria presents views of the pro- and anti-GMO crusaders, who of recent in various forums sought to enlighten the public on issues therein. While a government agency official on one hand makes a case for the concept to receive legal backing, a civil society activist, on the other, calls for caution
'Need for Biosafety Law for adoption of biotechnology'
 Prof. Lucy Ogbadu, Director-General/CEO of National Biotechnology Development Agency and Chair, Open Forum on Agricultural Biotechnology in Africa (OFAB) (Nigeria Chapter), clamours for the adoption of a biosafety law in the country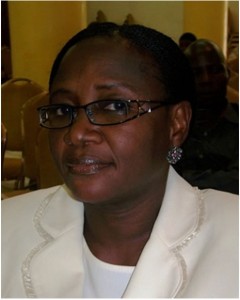 As in all times, there has been a continuous change in technology from the chemical era (Chemistry) to the Physical Era (Physics) to Information Era (Info-Tech). These had always necessitated changes in investment and opportunities. Now, there is one that combines the biological potentials with physical and chemical possibilities, an-all-encompassing approach with a deep root in life and computer science i.e. Biotechnology. Biotechnology is taking mankind beyond ever known depths of understanding chemical and physical basis of life and matter to molecular basis of creation.
The Federal Government of Nigeria is convinced of the science of biotechnology which is a global train that Nigeria cannot be left out which led to the establishment of the National Biotechnology Development Agency in 2001 after the approval of the Biotechnology Policy by the Federal Executive Council with the mandate to promote, coordinate and deploy this cutting-edge technology research and development processes and products for the socio-economic well-being of the nation. This technology is a technology of the 21st century.
Expressed fears
There is misinformation by those that want Africa to remain backward, with misguided anti-technology views, which we have to overcome, Nigeria needs to use biotechnology to create wealth in the country and eradication of poverty in the country. We are not saying Biotechnology can do all but it can contribute immensely to agricultural productivity, affordable health care delivery services, sustainable environment and industrial growth.
According to the Minister of Agriculture and Rural Development, Dr. Akinwumi Adesina recently, on the ministry's website responding to an article in The Guardian written by Gbadebo Rhodes-Vivour on Monsanto, Genetically Modified Foods and why Nigerians should worry. I quote the minister: "You can travel by plane or donkey. The former generates C02, but everyone uses it to travel. Why not try traveling to Europe by donkey?
"Nigeria is putting in place bio safety laws to regulate the practice of modern biotechnology. Consumer and environmental safety are priority for us. But we must develop and we must use new technologies. Responsible use of technologies, while managing and preserving biodiversity and the environment and consumer safety is the role of government."
Importance of Biotechnology in Nigeria
Increase in food supply with less farmland requirement and
The discovery and delivery of new medicines and vaccines diagnosis in some diseases such as Alzheimer, cystic fibrosis, cancer and HIV/AIDS and better understanding of genetic basis of diseases.
Clean up of oil spills, prevention of deforestation, provision of eco-friendly materials (e.g. bioplastics and alternative energy, e.g. biofuels)
Job and wealth creation, industrial growth leading to improved economy.
History of Modern Biotechnology Regulation
Nigeria signed and ratified an international treaty known as the Cartagena Protocol on Biosafety in 2000 and 2003 respectively. Nigeria has equally signed the Nagoya Kuala Lumpur Supplementary protocol on Liability and Redress to the Cartagena Protocol on Biosafety in 2012, The Biosafety Protocol is meant to give adequate protection to the conservation and sustainable use of biodiversity in the practice of modern biotechnology and the use of genetically modified organisms (GMOs). Parties to the Protocol are required to domesticate it through legal and administrative frameworks.
Consequently the Federal Government through the Federal Ministry of Environment developed a National Biosafety Bill in collaboration with the Nigerian Customs Service, Nigeria Veterinary Research Institute and Federal Ministries of Justice, Health (NAFDAC), Agriculture and Rural Development, Science and Technology (National Biotechnology Development Agency), Foreign Affairs and Education, Federal Ministry of industry, trade and investment (Consumer Protection Council). This is with a view for Nigeria to legally adopt modern biotechnology and Genetically Modified Organisms to derive the benefits associated with the technology in the areas of Agricultural biotechnology, industrial growth, health improvement, environmental sustainability, job and wealth creation. The Bill is therefore, intended to domesticate the Cartagena Protocol on Biosafety.
The Biosafety Bill was initially passed by the 6th National Assembly (NASS) in 2011 but was not assented to by the president and it became time barred. The Bill is back to the National Assembly. It has passed through all the readings in the House of Representatives.
The Bill when enacted into law:
Shall apply to safety administration of any activity of importing, exporting, transmitting genetically modified organisms and the products derived thereof into and out of Nigeria
Shall also address important issues concerning food security, health issues/medicine including but\ not restricted to diagnostic, environmental problems like desertification, soil erosion etc.
Shall address the issue of job/ wealth creation through waste management and allied products; research with the prospects of genetic improvement of crops like maize, cow pea, cassava, sorghum, etc. and integrated soil fertility management.
Intendment of the Bill
It prescribes procedure for the application of the technology, risk assessment before the adoption and use of any genetically modified organisms and penalties for contravening the Biosafety Act. The Biosafety Act is therefore a safety valve for harnessing the potentials of modern biotechnology. This Bill seeks to:
Provide derived benefits from modern biotechnology under a legal framework for economic growth, improved agriculture, job and wealth creation, industry growth and sustainable environment,
Minimise risks to human health.
Confirm and harness the potentials of modern biotechnology.
Protect and guard against any adverse effect of GMOs on biological Diversity and the environment.
Guard against any socio-economic consequences.
Give confidence in the practice of modern biotechnology, use and handling of GMOs and products thereof.
Reaffirm Nigeria's commitment to the principles of International agreements, treaties (CBD and in particular the Cartagena Protocol on Biosafety (CPB).
Determine in advance when hazards to human health and natural systems will result if any particular GMO is released into the environment amongst others.
Passage of the biosafety bill will allow proper regulation of imported GM products, so Nigeria will not be a dumping ground.
The absence of a Biosafety Law has greatly hampered research and development in modern biotechnology in Nigeria, a biosafety law will therefore enable our research institutes to carry out their statutory functions. The Federal Ministry of Environment, which is the National Focal Point and Competent National Authority on Biosafety in Nigeria and other major stakeholders, are currently handicapped in the effective management of biosafety in the Country because of lack of biosafety law. The International community and Nigerian biotechnology industry in general are also handicapped by the absence of a biosafety law.
Of the four major economies in Africa, which are South Africa, Nigeria, Egypt and Kenya, it is only Nigeria that does not have a Biosafety law.  The advantage of a Biosafety Law for each of these countries is described below:
South Africa is the first country in Africa to have a Biosafety Law (1989) and the introduction of GM crops has made the country a significant exporter of GM products. The South African Biosafety Law was passed several years ago and has in fact been reviewed.
Egypt passed their Biosafety law in 1995; 23 Permits for field trial have been granted, with three commercial releases of GM Crops.  Egypt produces the best GM cotton which is sought after worldwide. Egypt has also been producing GM corn for its own local consumption.
Kenya passed its Biosafety law in 2009 and is now a hub of commercialisation and investments on GM Crops/GMOs in Sub Saharan Africa.
ECOWAS: In the sub-region where Nigeria is an undisputed leader, the following countries have Biosafety laws Agencies: Burkina Faso (2008), Burkina Faso' farmers in the country are growing GM cotton for the world market with well-documented economic benefits to farmers; Mali, Togo, and Ghana (2011).  Furthermore, the sub-regional body is currently in the process of developing a common biosafety regulation to assist member countries to carry out risk assessment on GMOs before adoption in the region in view of ECOWAS' free trade policy.
With respect to the safety of GM crops and foods, United Nations Organisations, regional and advanced countries food safety authorities, have this to say:
The World Health Organisation (WHO) has not found any risks associated with the consumption of GM foods.  According to WHO, GM foods currently on the international market have passed risk assessments and are not likely to present risks for human health. In addition, the general population in the countries where they have been approved has shown no negative effects on human health as a result of the consumption of such foods.
The certification of safety of GM food types as contained in the report of 28th April 2006 of European Food Safety Agency (EFSA) is as a result of rigorous food and feed certification procedures that such foods have to go through.
Food and Agricultural Organisation (FAO) has stated categorically that no adverse impact on human health have been shown as a result of the consumption of GM foods by the general population in the countries where they have been approved.
African Union (AU) and NEPAD: A body known as African Biosafety Network of Expertise (ABNE) has been established under the AU-NEPAD to assist member countries to develop the right biosafety expertise to effectively carry out biosafety regulation. This is to balance the adoption of biotechnology as a tool to advance the Continent by AU. Working under the UN, 54 African nations have signed the Cartagena Protocol on Biosafety, which requires countries to domesticate the Cartagena Protocol having their own respective Biosafety Laws.
Nigeria has been gearing up to take advantage of the clear benefits of GM technology that includes: environmentally friendly control of pests and diseases (fewer chemical sprays), environmentally friendly farming methods (minimum and zero tillage from round-up ready crops), increased productivity, improved nutrition, and drought resistance (to combat climate change), to mention a few.
The absence of a biosafety law has made it difficult for the National Biotechnology Development Agency to effectively perform its statutory functions. Other Research Institutions and Universities that have competence to carry out modern biotechnology practice have also been hampered by the absence of a biosafety law. The Federal Ministry of Environment has also not been able to effectively carry out its biosafety functions due to lack of a biosafety law. The absence of biosafety law might make Nigeria a consumer nation of foreign GMO foods, particularly maize products, instead of a producer, thereby holding our farmers hostage to those of other countries. For example, the Agricultural Transformation Agenda of the Federal Government calls for the development of GM Cotton to make Nigeria cotton competitive in the local and export markets; a Biosafety law will make GM cotton for Nigeria a reality and help to revamp Nigeria collapsed textile industry.
Level of Preparedness of implementing the Bill when it becomes an Act
Presently there is a Biosafety Unit in the Federal Ministry of Environment that manages National Biosafety matters with well-trained staff nationally and internationally and the following regulatory instruments have been developed: Nigeria Biosafety Application Administration Guidelines Biosafety Bill; Biosafety Policy; Biosafety Guidelines; Biosafety application form; Biosafety Containment Facilities Guidelines; Accreditation of Institute application form; Certification of Biosafety containment Facility form Confined Field Trial Monitoring and Inspection Manual; GMOs import/shipment form; National Biosafety Risk Analysis Framework; Nigeria Biosafety Socio-economic Consideration Guidelines Decision document; Draft Biosafety regulation on GMOs import and Export; Draft Biosafety Regulation on Labelling, Packaging and transport; Draft Biosafety Regulation on GMOs Commercialisation; National Guidelines on Biosafety Emergency Response.
A biosafety laboratory has also been established for Genetically Modified Organisms (GMOs) detection and analysis.
'GMOs are not Silver Bullets'
But Nnimmo Bassey, Director, Health of Mother Earth Foundation (HOMEF), argues that the road towards making a Nigerian Biosafety Law has not been transparent as Prof Ogbadu paints it. He insists that science and technology must not be anti-people.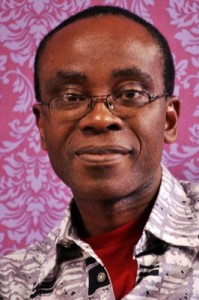 The technology by which living organisms are genetically modified for agricultural purposes has been presented as a cure all for African agricultural and food problems. The promoters of modern agricultural biotechnology are no longer able to hide their desperate need to open up the Nigerian and African environment for their products. This desperation is driven by the profit motive and not benevolence. Africa is the last frontier for the biotech businesses and Nigeria is their biggest single untapped market on the continent.
The road towards making a Nigerian Biosafety law has been one bedevilled by hide-and-seek tactics. It has not been a transparent road. The notice of the Public Hearing of 2009 was so short that one could not expect critical participants like farmers and community groups to adequately prepare and submit their memoranda. At the public hearing itself farmers, civil society and community groups were given about a minute apiece to present their views while pro-biotech agencies had all the time to lecture the gathering on the benefits of genetically modified organisms (GMOs). It is worrisome that leaders who should protect our environment, agriculture and general patrimony are at the forefront of promoting and plotting to ambush Nigerians into accepting a technology that portends more harm than good.
Scaremongering?
Opponents of the technology have been characterised variously as ignorant, scaremongers, or wishing to keep poor farmers poor. The picture being painted at times is that those who demand caution in the introduction of irreversible genetic and ecological tinkering with our environment are presented as anti-science or anti-innovation. All these, just like the promises of modern biotechnology, are simply false. Opponents are not averse to science or to technology; we are averse to the hijacking of the scientific agenda by a small-clique of extremely powerful corporate actors. We demand that science and technology must be taken back for the service of humanity, support our peoples and must not be anti-people.
Promoters of the technology have tried many tactics in their effort to sell their suspect products. First they claimed that Africa had a burgeoning population of starving people. Now the argument is that we are not only starving, but that our children are malnourished, stunted and are going blind. And is the solution for all these GMOs?
The starvation kite was to be solved with food aid made up of GM products. The nutrition kite is to be solved by making GM crops with enhanced levels of vitamin A and others. We are also told that only genetic engineering can give us crops that will withstand the coming climate catastrophe. Assuming that the diagnoses were right, we must be humble enough to agree that there are verifiable and safe solutions other than modern biotechnology.
Modern biotechnology thrives on myths. One of the commonly sold myths is that GM crops yield much higher than normal crops. Hans Herren who worked for 27 years in Africa as Director General of International Centre of Insect Physiology and Ecology (ICIPE) and Director of the Plant Health Division at the International Institute of Tropical Agriculture (IITA), attests that local research and development has "developed and disseminated successful sustainable technologies that have not only increased the yields by 200 to 300 per cent (dwarfing the expected 25 per cent) – as proven in the case of maize using the Push-Pull, or SRI for rice technologies in Eastern Africa, or permanently controlled pest such as the cassava mealy bug with natural methods across the continent  – but also continuously adapted them to new local challenges, including climate change."
Herren, a winner of the Right Livelihood Award in 2013 for his work in promoting agro-ecological agriculture notes that the challenge in Africa is that "public agricultural research continues to be stifled by low funding." Our government and our scientists have the task of charting a path for, and investing in, sustainable agro-ecological agriculture that builds on local knowledge and crop varieties and not persist in what present themselves as shortcuts simply because philanthropic capitalists and the biotech industry are happy to fund such endeavours.
We urge those who think that modern biotechnology is the solution to the food challenges in Nigeria and elsewhere to take a look at the International Assessment of Agricultural Knowledge, Science and Technology for Development (IAASTD) report(s) of 2008. The report titled Agriculture at a Crossroads written by about 400 scientists and experts and endorsed by 58 countries on the day of its adoption clearly show that the place of modern biotechnology in future food delivery is indeed very slim.
GM Myths go burst
We have already noted that these crops do not necessarily yield as much as normal crops and neither do the yield more than those bred conventionally.
Most genetically modified crops are either modified to resist certain herbicides produced by the seed companies or they are modified to kill target pests – the crops becoming pesticides themselves. The myths by which crops with these traits have been promoted are that they will require less herbicides and pesticides. But nature has responded to these traits in the form of superweeds that have become resistant to these herbicides, and what may be termed superbugs, which have become resistant to GM insecticide producing crops.
The problem of superweeds has reached epidemic proportions in the United States, where the US Department of Agriculture says over 28 million ha of farmland is now infested. The biotechnology industry's 'solution' to this is the creation of GM crops resistant to toxic cocktails of multiple herbicides, many of which are banned in several countries or regions around the world. The idea of herbicide resistant crops is fallout of experiences some of the companies have had in defoliating chemicals they made for biological warfare in Vietnam, for example. The scars of those atrocities remain to this day.
In South Africa, Monsanto has been forced to remove its first GM insect resistant maize variety, MON810, after massive outbreaks of superbugs rendered the technology obsolete. Under the ruse of its 'drought tolerant' GM maize varieties being developed for Africa, Monsanto now plans to force this failed insect resistant technology on small-scale farmers across the continent.
The drive for lax biosafety law
A technology that thrives on lax and often illogical laws cannot be trusted. We use this opportunity to once more call on the National Assembly and our President not to yield to pressure to foist a week biosafety law on Nigeria. The bill that policy makers present as key to opening our environment for invasion by GMOs does not have the teeth to protect our biodiversity and environmental health. The bill has no provisions for strict liability and does not have a mechanism for redress once contamination has occurred.
The fact that some genetically modified products have entered our market shelves illegally should elicit a different response than to open up the market to be flooded with more of such products
Finally, we, together with nearly 300 global scientists who signed a statement to the effect, believe that since there is no scientific consensus on the safety of genetically modified foods this in itself should be enough reason to evoke the precautionary principle. We will not stand idly by and see Nigerians turned into guinea pigs without their consent. Our nation is wracked by violence of various varieties including those that come through bombs and environmental degradation. We certainly do not wish to open another battlefield through our stomachs.