Director General/CEO of the National Biosafety Management Agency (NBMA), Dr. Rufus Ebegba, has advised retailers across the country who sell products that contain genetically modified organisms (GMOs) to formalise their dealings or face the wrath of the law.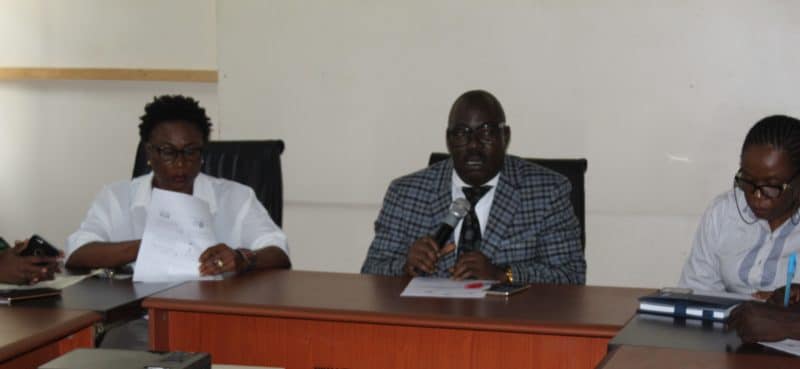 Dr Ebegba, who gave the advice in a meeting with representatives of retail store owners in Abuja on Wednesday, July 11, 2018, said they would do well to get permits for their businesses so that trading activities will not be disrupted as acquiring permit can only avoid disruption of their businesses.
He said, "NBMA law empowers it to shut down stores either super or mini that deals with GMOs without permit from the appropriate authority and the agency has the authority to impound and destroy such products while owners of such stores are prosecuted."
He described the meeting with the retailer s as not first of its kind, and that it would set the motion for strict enforcement of non-compliance as actions will be taken by penalising those that fail to comply with the regulatory law.
He said: "Let me use this avenue to categorically say that the agency was not established to stop GMOs and their by-products, but to ensure that whatever product results from the practice of modern biotechnology is safe for human health and the environment."
Director, Environmental Biosafety and General Release, NBMA, Ms. Nzeduru C.V, while addressing the representatives of the retailers, advised them to acquire the needed permit before trading on GM products. She underlined the need to know the interested gene of insert for safety to human health and environment.
She added that conditions for permit must also be reached before such permit could be granted. The process involved, she said, include completion of application form, payment and undertaking of risk assessment to ascertain its safety.
Head, Biosafety Enforcement and Operations Department, Mrs. Hauwa Tahir Ahmed, on her part, encouraged the representatives to always follow due process in trading GM products. She stated that the agency has the power to prosecute erring stores dealing in GM products, adding that it is likewise empowered to visit stores to verify the status of GM dealings and to ascertain their permits.
Legal Adviser, Mrs. Nkeiru Onyilofor Ajar, said failure to comply with the law would result in prosecution as stipulated in the NBMA law. She added that the right information should always be given as penalties are attached to false information. She also reinstated that the agency has the authority to seal up any store dealing in GM products without permit from the appropriate authority.
Representative of the National Agency for Food, Drugs Administration and Control (NAFDAC), Mrs. Kadiri Haleemat, urged the retailers to formalise their dealings as this will ease business. She added that there is a need for constant communication between them and the agency.