Etta Michael Bisong, Coordinator, Journalists for Social Development Initiative (JSDI), in this piece examines the controversy surrounding the proposed release of the GM Cowpea in Nigeria, saying that, to alleviate such developments, public learning must be adopted and integrated into biotechnology development in the country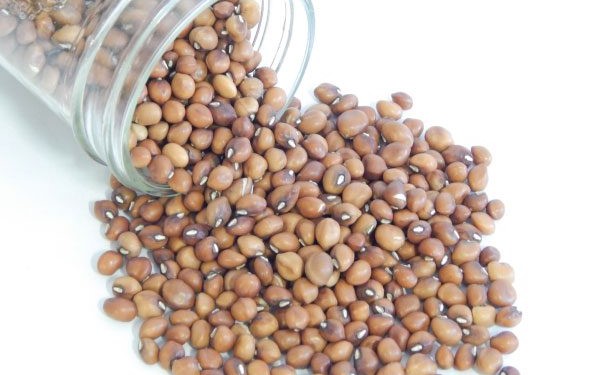 The disagreement between some environmental activists and the federal government over the commercial release of the proposed genetically modified Cowpea (GM Beans) has raised serious public distrust on the risks, safety and benefits of this crop on socio-economic growth. These environmental campaigners have strategically united into groups and taken to the streets to protest what they referred to as "dangerous pest resistance GMO Cowpea".
They argue that this new variety contains the Cry1Ab Bt gene which is an old throw-away technology because of its unacceptable health risks and possibilities to use it as a tool for the sterilisation of Nigerians, as well as its hallmark as an economic disaster for farmers.
This coalition of activists laments that it is unfortunate that biotechnology firms try to force Africans to eat toxic GMO foods by capturing the food security of Nigeria. They indicted these firms of using people with links to the political class to influence policy at the detriment of national interest and food safety for Africa. Therefore, they have threatened to prosecute all proponents of GM foods that are assisting foreign business entities to harm Nigerians because of commercial interest.
Meanwhile, the National Biosafety Management Agency (NBMA), the competent national authority on biosafety in Nigeria, views this differently. The Agency described this set of protesters as people who have continually fed Nigerians with contradictory and false information about the Agency ignorantly. The NBMA admitted that while the Agency believes that citizens are free to criticise government agencies' decisions, it is expected that such criticisms should not be without relevant knowledge and should not be intended to damage the integrity of officers who are carrying out their legitimate duties in the implementation of the mandate of their offices.
The regulator decried that those who constantly criticise the Agency have never at any time visited its office to find out why some decisions are taken and ascertain its competence, adding that even when they are invited for their programmes they refuse to attend. They accused the NBMA of lack of neutrality.
The Agency urged these activists to understand that neutrality in this context should not be without a decision, arguing that the NBMA is not established to stop GMOs, rather to ensure they are safe to the environment and human health. Two committees are going to be constituted – the National Biosafety committee and National Biosafety Technical committee of eminent experts and scientists to carry out detailed review of the risks assessment and management and make recommendations to guide its final decision.
The Journalists for Social Development Initiative (JSDI) is highly worried about this sad development. Nigeria is the highest producer of Cowpea globally and yet the nation still imports this food crop to meet up domestic demand. Farmers continue to lose over 80 percent of their crops to the brutal devastation of the pod-borer insect (Maruca) and spend more money on pesticides spray which is very harmful to both human and environmental health.
Biotechnology is a sophisticated and knowledge driven technology, therefore, we believe that public education can help redefine this dialogue. The government and private sector must invest in several enlightenment initiatives to help the public understand and take the right position on the GM Cowpea. They must collaborate to build the capacities of journalists, lawyers, farmers, scientists, consumers and other actors in the agric-biotechnology circle to gather the required public support around this crop.
Public learning must be a continuous practice that is integrated into biotechnology development in the country, and not the periodic gathering of stakeholders that has failed to generate the required knowledge to mobilise public trust and acceptance of the recommended GM Cowpea in Nigeria.
On our part as an organisation, JSDI has made efforts to reach out and collate views from both parties on their reservations concerning this proposed new variety. Additionally, we are organising a Science Hangout on Monday, January 28, 2019 in Abuja to sensitise the public on the socio-economic implications of the GM Cowpea in Nigeria. We have released numerous publications and carried out talk shows on radio and television stations to increase public engagement, awareness on this indigenous and first ever food crop in Nigeria.