Renowned water experts and international decision-makers will meet in Stockholm, Sweden from August 25 to 30, 2019 to discuss what is increasingly seen as one of humanity's most pressing issues – access to freshwater. The yearly forum will explore the role water plays in major global challenges such as the climate crisis, food security and health.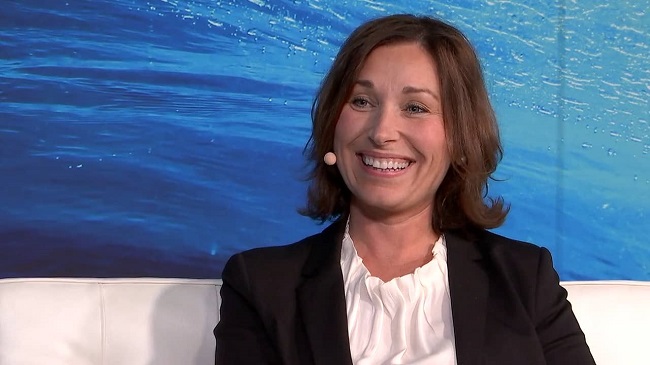 Across the globe, more and more people are becoming aware of the looming water crisis. On current trends, demand for water will exceed supply by 40 per cent in 2030, while half the world will suffer from severe water stress, according to scientists. The situation, they add, is exacerbated by climate change, leading to more frequent extreme weather events as well as dangerously unpredictable rainfall patterns that can cause crop failure.
"We must change the way we view and handle water to tackle these challenges and World Water Week offers a unique platform for finding solutions. This is where world-leading water experts can team up with international business leaders and policy-makers," says Gabriela Suhoschi, Director World Water Week & Prizes, SIWI.
In 2019, World Water Week holds for the 29th consecutive year and has reportedly outgrown its previous venue. The organiser, Stockholm International Water Institute (SIWI), has decided to move the conference to the modern, multi-purpose Tele2 Arena in central Stockholm and the conference is expected to attract over 3,600 visitors from more than 130 countries.
The 2019 theme, "Water for society – including all", is addressing the fact that the ongoing water crisis can lead to a widening gap between the rich and the poor if not handled properly.
During the week there will a strong focus on issues such as security, migration and poverty reduction, but the 400 organisations that have been selected to convene sessions are free to also choose other topics, say the organisers. The result is an extremely diverse programme, with close to 250 sessions covering everything from young activism to disruptive innovations and microplastics.
"We are very happy to be able to attract so many of the world's leading experts on a wide range of water and development-related subjects. World Water Week offers a unique opportunity to tap into cutting-edge research and development," Suhoschi says.
One of the main highlights of the Week is the Stockholm Water Prize ceremony on Wednesday, August, 28 when HM King Carl XVI Gustaf of Sweden will present the world's most prestigious water award: the Stockholm Water Prize, to Dr Jackie King from South Africa. King is a world-leading researcher who has created tools to help decision-makers assess the real cost of damming and de-watering of rivers.
Another major event occurs on August 27 when HRH Crown Princess Victoria of Sweden will announce the winners of the international competition Stockholm Junior Water Prize at a royal award ceremony.