The United Nations Development Programme (UNDP) says that global carbon trade has, in a short space of time, grown into a market worth over $175 billion annually.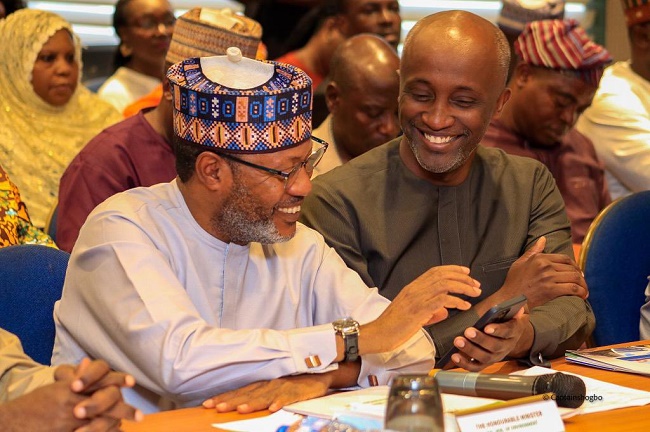 The UNDP Representative, Mr Mohammed Yahaya, disclosed this at the inauguration the Nigeria Emission Trading Scheme (ETS) on Tuesday, August 23, 2022, in Abuja.
Referring to a data made available from World Atlas, Yahaya added that, as of 2020, carbon dioxide emissions for Nigeria was about 126,9 million tonnes and coming mainly from burning of fossil fuel and heavy industries such as cement manufacturing.
"For country like Nigeria, carbon trading should be looked for both medium- and long-term objectives which at the end of the day, will provide a lot of environmental benefits to the country.
"In some countries, carbon emission trading has been known to be source of generating money for nature-based solutions to climate change.
"This belief can be said to be the same for Nigeria in the nearest future," he said.
Yahaya said that history of carbon markets could be marked as a great political success story and an integral part of international climate change policies across the world.
He explained that carbon credits were provided for activities that claimed to benefit the climate, either by removing carbon dioxide from the air or preventing it from being emitted.
The UNDP representative said that carbon trading was the procurement of such credits.
According to him, this is what has given birth to ETS, which has, however, given flexibility to governments to deal with vested interests.
"It has also allowed governments and decision makers to focus on the acceptability of the initial allocation in both domestic and international contexts.
"Emissions trading systems expose emitters to the external costs of emissions in the most flexible and least costly way," he said.
Yahaya said that the design of the system needed to consider local contexts and regulations, as well as interlinkages with other policy priorities in each jurisdiction.
He, therefore, said that emissions trading was likely to be part of a broader policy mix to control emissions from the whole economy.
He added that an emission trading scheme was potentially one of the most powerful tools to build an effective global response to climate change.
"It is also a tool that will meet the Nationally Determined Contributions (NDCs) commitments that the Nigerian government has made to the UN Framework Convention on Climate Change.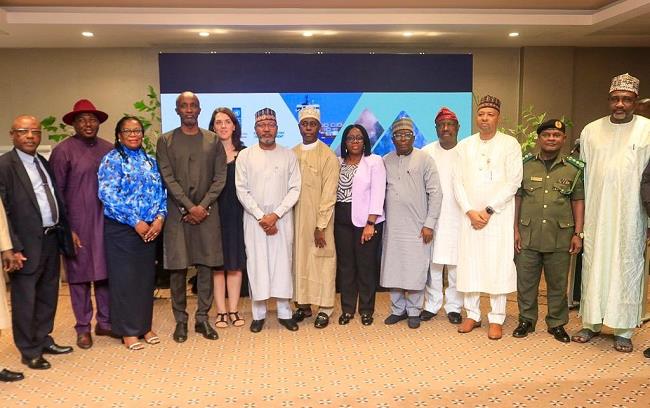 The Minister of Environment, Barrister Mohammed Abdullahi, indicated that Nigeria has taken its first major step towards benefiting from the over $175 billion per annum carbon trade with the development of the Emission Trading Framework.
He said that the President Muhammadu Buhari-led administration had, over the years, demonstrated commitment towards reducing global warming.
Abdullahi recalled that Nigeria signed the Paris Agreement with the goal to limit global warming to well below 2 degrees, and preferably to 1.5 degrees Celsius, compared to pre-industrial levels in addition to reducing global greenhouse gas emissions as soon as possible to achieve a climate-neutral world by mid-century.
The Minister said: "Towards collaborative achievement of this global temperature goal, the Federal Government of Nigeria has shown exemplary initiative in this respect.
"At COP 26 in Glasgow, H.E. President Buhari announced Nigeria's Net Zero target of 2060, making Nigeria the first major developing country and the first in Africa to undertake such a commitment.
"His speech marked the beginning of a road map signalling to the international community that while greater responsibility is on the developed world, Nigeria is committed to providing leadership in climate governance both regionally and internationally.
"As you may all be aware, operationalisation of this Act started with the appointment of the pioneer Director General for the Climate Change Council.
"The government is further taking the lead on the establishment of a trading scheme, with legal framework provided in the Climate Change Act of 2021 for the reduction of greenhouse gas emissions through a cap and trade-based emissions trading schemes to meet the Net Zero target from today.
"We should all be reminded that a collective investment in addressing climate change will eventually provide immense dividends for the global economy alongside the economic co-benefits that come with it.
"Nigeria realises that its efforts on carbon management policy stands to gain from aligning our national emissions planning to international mechanisms such as Emissions Trading Scheme (ETS)."
He added: "Nigeria cannot afford to ignore the possibilities of generating upwards of 250 metric tons of CO2E annually amounting to an estimated value in excess of $3 billion.
"The Federal Ministry of Environment is therefore poised to explore all options that are driven by our domestic realities and yet in tune with global benchmarks and best practices to ensure the development of a scheme that adds value to the environment, trigger bankable and commercial transactions which will ultimately generate jobs."
Abdullahi said it would also ensure coordination between the development partners under the leadership of the ministry with active collaboration of Ministry of Trade and Industries.
He thanked the UNDP and other relevant stakeholders for the support provided to ensure that policies and programmes were implemented in the country.
Permanent Secretary in the Ministry, Hassan Musa, stressed that the implementation of Nigeria's National Climate Change Act would strengthen the development of Nigeria's Emission Trading Scheme (ETS).
Musa, represented by the Director, Planning Research and Statistics (PRS), Mallam Stanley Jonah, expressed the anticipation that stakeholders' expertise and experiences would guide government into tapping the opportunities that exist in the activity and in mapping actionable steps for a better environment.
Director General, National Council on Climate Change, Dr. Salisu Dahiru, said: "This is one of the most proactive steps that show that development partners lead the way. The reason being that, if you look at the issue of climate change, its success rests on three major ingredients. One is capacity, two is the technology, and three is the finance. All of them squarely rests with development partners.
"A country that succeeds in climate change is only that country that is lucky to be accompanied by the development partners operating in the country. The successes recorded under the UN-REDD+ project was largely because UNDP was by our side, and not behind us, working and walking side-by-side with Nigeria.
"And, within a period of six months, we transformed from an observer country to a full UN-REDD+ participating country. And today, this emission trading scheme is a game changer for Nigeria. Nigeria has the largest economy in Africa, the highest population that is increasing, and we see it as a challenge with numerous opportunities associated.
"Looking at the transport and energy sectors, these are heavy emitters. With an emission trading scheme in place, it means you are now making a complete U-turn from a net emitter to a net climate resilient leader, because whatever emissions you are doing, you are now turning them into assets and additional revenue, additional capacity, additional opportunity for innovation because once you put this in place, it's like you are saying you're putting a cap unto what is being emitted, and any emitter above the cap pays a penalty or forced to adjust his technology or his system of operation so as not to emit above that cap.
"And that is where you create the value chain. At every point you're doing this, technology is coming in, investment is coming in, jobs are being created, a cleaner environment is being established. And then, the savings that he has done will now be traded upon as carbon credit for him to refinance and offset the cost that he has invested in making those changes.
"So, it's like introduction of another secular economy that continues to thrive on a sustainable input and output with the greater benefit to the country and to the people. And there is no limit to it as it touches almost every sector. It is extremely beneficial."
Representative of Foreign Commonwealth and Development Office (FCDO), Nigeria, Ms. Adesuwa Obasuyi, said the UK Government would remain committed to support Nigeria's carbon markets development.
Obasuyi, also the Climate Change Policy Manager in the British High Commission, encouraged other relevant stakeholders to be involved in assisting Nigeria in addressing environmental crises.
"I encourage other donors, businesses, civil society and other stakeholders to be closely involved and engaged in the process, so that together we can work to make Nigeria net zero by 2060 commitment a reality," she said, adding:
"The era of carbon offsetting delaying meaningful climate action is over. And transparent, reliable markets will play a role in this new era, so we are very glad that Nigeria is taking this important step today – an important milestone ahead of COP27.
"One of the key outcomes of COP26 which the UK hosted in Glasgow in November 2021 was the agreement on Article 6 which is the Paris Agreement's rulebook governing carbon market mechanisms – to support cooperation between countries in transferring emissions reductions and as a way to stimulate private sector investment in climate action.
"It has been stated that emissions trading schemes (ETS) and carbon markets play a key role in tackling climate change, as it is a way to raise finance to meet NDCs which can enable countries like Nigeria go further in terms of mitigation measures in the energy, agriculture, transport sectors and so on and strengthen adaptation and resilience to climate change. It can encourage technology innovation and help tackle deforestation. Along with other longer lasting sustainable benefits.
"The UK has been supporting various initiatives aimed at strengthening Nigeria's ambition to tackle climate change.
"Through the Voluntary Carbon Markets initiative and TA / other support from our programmes such as the UK PACT, the UK Government remains committed to support Nigeria's ETS and carbon markets development."
Dr. Eugene Itua, CEO of Natural Eco Capital Limited, said: "What should not be overlooked as much as we talk about the beauty of what an ETS can deliver are the risk associated with it. The ETS, for instance, could be prone to strategic and fraudulent market behaviour.
"Experiences have also shown that the successful functioning of the ETS trading system could include high transactional costs, primarily caused by a low number of participants, domination of the market by some corporate groups, and high uncertainty linked to fluctuating economic performance of the country and sectors.
"The experiences we have in developing the prefeasibility assessment for the World Bank as well as the interactions with other colleagues who have been involved in ETS activities in some other climes have revealed some of the risks that must be taken into consideration.
"It vital to note that the success of the ETS can be strongly influenced by the pre-existing level of capabilities within the implementing organisation. In addition, the setting up of an ETS involves the comprehensive steps with multistakeholder engagement at local, sub-national, national levels. And so, the launching of today with various stakeholders is commendable and should be expanded."